College Admissions Scandal Update: Longest Prison Sentence Given Prior To Loughlin Court Date
The ongoing college admissions scandal saw its longest prison sentence thus far handed down on Wednesday.
According to USA Today, Toby MacFarlane, who pleaded guilty to fraud conspiracy charges in June, was sentenced to six months in prison. His participation in the scheme included paying Rick Singer, the man behind the admissions scam, $450,000 so that his son and daughter could attend the University of Southern California (USC).
In order to partake in the activity, his children had to be admitted to the university as "fake athletic recruits." MacFarlane was additionally sentenced to two years of supervised release, a fine of $150,000, and 200 hours of community service.
READ: College Admissions Scandal Update: Lori Loughlin Denied Ability To Obtain Unique Financial Benefit
U.S. District Judge Nathaniel Gorton called MacFarlane a "thief" due to the fact that he took seats at USC away from other potential students. Additionally, Gorton said, "You had the audacity and the self-aggrandizing impudence to use your wealth to cheat and lie your way around the rules that apply to everyone else."
The judge decided to give MacFarlane a harsher sentence than was suggested in the sentencing guidelines due to the fact that he viewed the crime's nature as "fraudulent, deceitful." MacFarlane must report to prison by Jan. 2.
This may be a sign of what's to come for "Fuller House" star Lori Loughlin as she moves closer to her court date. Both Loughlin and her husband, Mossimo Giannulli, face charges of mail and wire fraud, honest services mail and wire fraud, and conspiracy to commit federal programs bribery. The couple faces the aforementioned charges due to the fact that they allegedly paid Singer $500,000 so that their daughters, Olivia Jade and Isabella Rose, could attend USC.
Recently, it was reported that the actress could get a lighter sentence if she agreed to plead guilty and testify against her husband. If she decides to move forward with a trial, her daughters may be charged as defendants. At this time, both Loughlin and Giannulli have pleaded not guilty.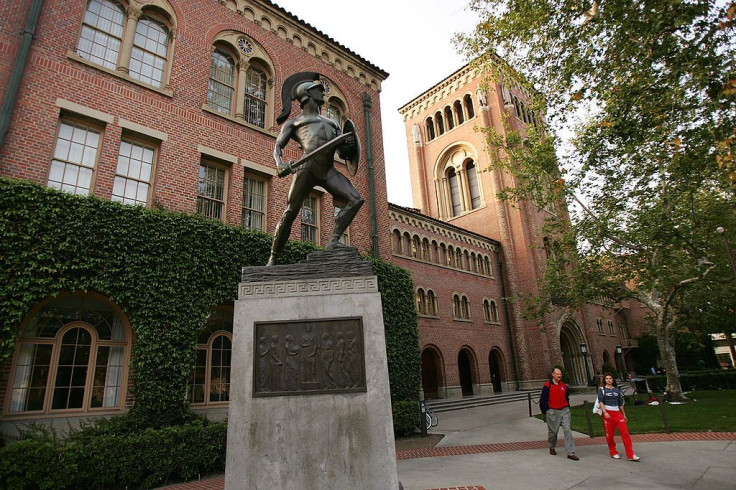 © Copyright IBTimes 2023. All rights reserved.