'Colonia' Movie True Story: History Of Colonia Dignidad Before Emma Watson Film Premieres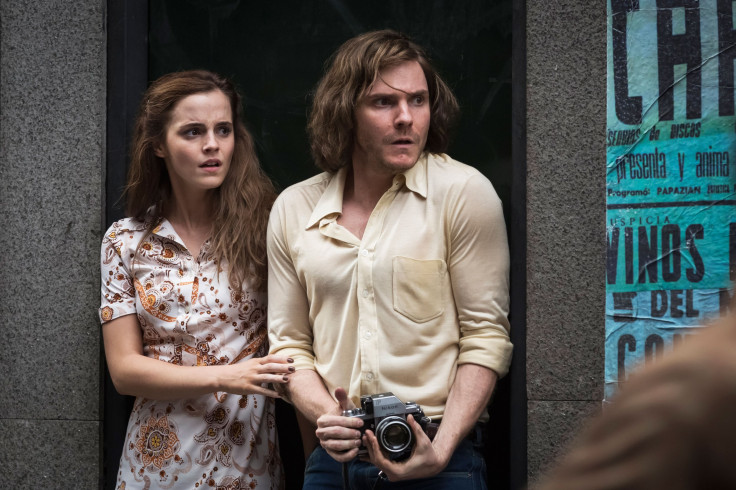 If you thought the "Colonia" movie was a complete work of fiction, think again. The movie, which stars "Harry Potter" actress Emma Watson as a women who finds herself living in a cult-like sec in 1973 while looking for her abducted boyfriend, is based on a true events. Before the political thriller premieres in theaters, get to know some of the truth behind the film's inspiration.
The trailer for shows Lena (Watson) arriving to a village in the woods. "Once you join us, you must remain," a man, played by Michael Nyqvist, tells her. "How have you spent your life so far? You must have a boyfriend. Someone who loves you." When Lena denies being attached, the man reveals he thinks she's lying, but her answers appear to satisfy him. Watson's character is later seen conforming to the religious sect's rules by wearing a uniform, working to "serve God," praying, and being abused.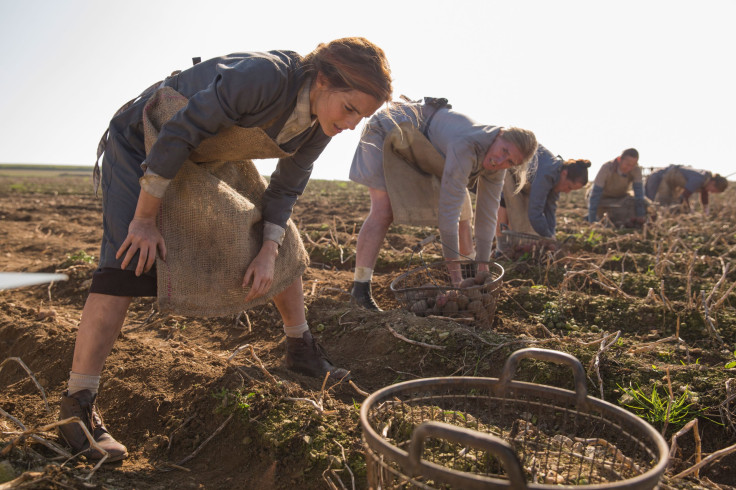 The trailer reveals a reunion between Watson and her lost lover Daniel (Daniel Brühl). In one scene her boyfriend is shown apologizing to her that she's been abducted. "I'm so sorry they brought you here as well," he says. "I joined up to find you," she admits. Unfortunately for the couple, their reunion may be short-lived. Another sequence shows Daniel being tortured in a bed and blindfolded and Lena bleeding from her nose.
While the promos for the Florian Gallenberger ("City of War: The Story of John Rabe") feature are dramatic, it's nothing in comparison to the horror stories that have come out of the real Colonia Dignidad. The 70-square mile sect was created by Paul Schäfer (Nyqvist's character) near Parral, Chile, in 1961. BBC News' report about the sect in 2005 state it was created by Schäfer, a former Nazi nurse turned preacher, after he fled Germany following a warrant for his arrest due to claims he molested two boys. In its heyday, the group had 300 members, most of which included German immigrants. Colonia Dignidad was reportedly attractive to locals as well as it offered free schooling, hospital care and jobs.
While it is difficult to separate fact from fiction, testimony from those who spent time inside Schäfer's world is chilling. BBC News reports that "defectors from the camp" have said Schäfer was "worshipped as a God," members were not allowed to leave, were segregated by sex and "taught to shun sexual desires." Electric shocks were also "administered to the genitals of young boys" underground, which would help better explain Daniel's torture scene. Schäfer is also said to have partnered with Chilean dictator General Augusto Pinochet's secret service during his ruling and allowed Colonia Dignidad to serve as a torture camp for his prisoners.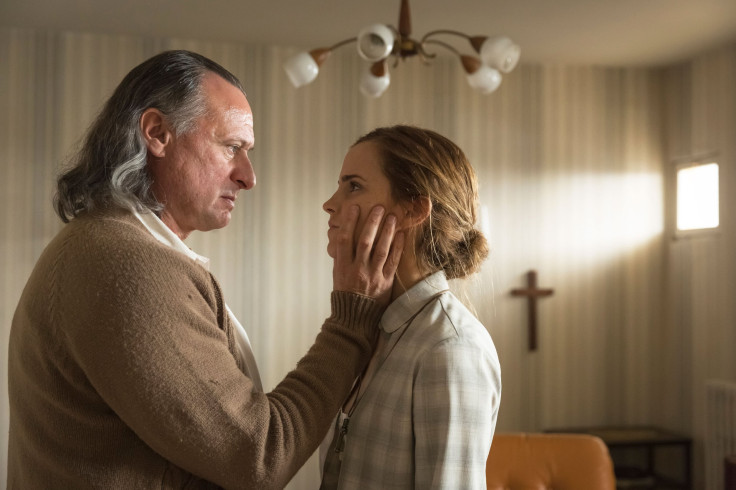 "The more time I spent studying the historical facts and hearing people's stories, the more I wanted to learn about Schäfer's microcosm. I wanted to tell the story of a couple who become members of this 'community' by chance and who try to escape," Gallenberger said in Screen Media Films press release. "Although our two main characters are fictitious, each detail of the film is historically confirmed, even some of the dialogue with Paul Schäfer are authentic."
After several years on the run, Schäfer was arrested in Argentina at the age of 84 in March 2005. In 2006, he was found guilty of sexual abusing over 20 children and earned 20 years in jail and a monetary fine. Schäfer died of heart failure at a prison hospital in Santiago in 2010.
The American Scholar organization reports that the group, which has been renamed Villa Baviera, is now partially integrated with regular culture. "The village remains an oasis of German tidiness, with blooming flower gardens and perfectly tended copses of willows and pines," journalist Bruce Falconer wrote of his visit to the community in 2008. "As I walked through it, there were very few people on the streets, and those I encountered smiled politely, then quickly retreated indoors. They did not invite conversation."
"Colonia" premieres in theaters on Friday.
© Copyright IBTimes 2023. All rights reserved.