Colorado Food Banks Receive Food Meant To Be Distributed For Olympic Athletes
KEY POINTS
Residents in Southern Colorado will soon enjoy food donation from athletes
Colorado food bank received the donation from the Olympic Training Center
The 32nd Olympiad was rescheduled because of the COVID-19 pandemic
A pleasant surprise greeted a Colorado food bank when it received a call about the possibility of accepting a donation of food packages weighing approximately one ton. The almost $125,000 worth of food will be donated to various food banks in all of the counties located in southern Colorado.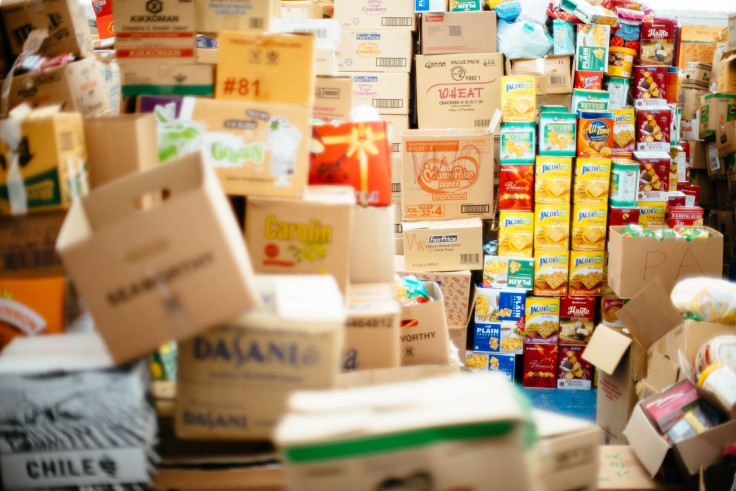 Energy Food For Olympians
The food packs in question are supposed to be meant for athletes who will be competing in the 32nd Summer Olympics in Tokyo, Japan. With the raging coronavirus pandemic happening to more than 180 countries and territories, including Japan, the International Olympic Committee found it best to cancel the event for now.
With the rescheduling of the Summer Olympics supposed to be held this year to July of 2021, the Olympic Training Center in Colorado found itself with a food surplus. The primary reason for the International Olympic Committee officials is that they do not want to expose the athletes to the risk of coronavirus infection.
A Timely Donation
Shannon Brice, the Chief Operating Officer of Care and Share Food Bank, in an interview with the KKTV, narrated the events that transpired. According to Ms. Brice, she received a delightful phone call from the Olympic Center telling the food bank that they have some food. They asked her if Care and Share Food Bank would like to have it. The food bank CEO answered that, of course, they would.
The food shipment was received by the Care and Share Food Bank, which will be then distributing the donation to other food banks in all 31 counties in the state. It will be allocated based on the size of the county's population. The donation is very timely as it arrived just when lots of people are holed up in their homes because of the virus outbreak.
COVID-19 In Colorado
The coronavirus pandemic claimed its 150th victim in Colorado as of early Tuesday. As of posting, however, the state's death toll has increased to 179, with 5,429 confirmed cases of coronavirus infection.
The United States remains to be the highest in terms of the number of confirmed cases at 400,335. The country's death toll has reached 12,841, although President Donald Trump has revealed that it could get worse in the next two weeks.
© Copyright IBTimes 2023. All rights reserved.