Colorado Mother Struggling With Postpartum Depression Accused Of Killing 2-Month-Old Son
KEY POINTS
A welfare check was called by Anna Englund's friend and godmother to the child
The infant's father said the mother had been struggling with psychosis after giving birth to the baby
The cause of the baby's death has not been confirmed by the authorities
A Colorado mother was arrested for allegedly killing her 2-month-old son as she was experiencing postpartum psychosis.
The Boulder Police Department responded to a welfare check call at a residence in Portland Place at around 4:30 p.m. Saturday after the mother, Anna Louise Englund, 29, took off with her son, Miles Basellio, in her car when her boyfriend was using the bathroom, as per the New York Post.
"Boulder Police Department issued a statewide attempt to locate bulletin and disseminated it to other policing jurisdictions," officials said in a statement.
The police located Englund's car at about 10:20 p.m. while it was heading to Boulder Community Hospital. Officers confronted the mother in the parking lot of the hospital and took the baby to the emergency department where he was pronounced dead at 10:48 p.m.
"Our hearts are with the child's family during this terrible and difficult time," Boulder Police Chief Maris Herold said in the statement. "This is a tragic situation, and we are thinking about the child's loved ones as they grieve all that has happened."
The welfare check was called by Englund's friend, former roommate, neighbor, and godmother to the infant. While making the welfare check call, the unidentified woman said the new mother was struggling with postpartum depression and insomnia.
"She randomly left with the baby, no shoes that we know of, grabbed her bag, left her phone, and we weren't able to find her at any of the places she likes to go to," the friend said, according to CBS News.
Basellio's father, who asked not to be identified, also said Englund had been struggling with psychosis after giving birth to their baby.
"I can't comprehend her internal thought process," he said. "It's weird that you can form a life with somebody and this happens and it's like, what? You wouldn't think that was that person."
The grieving father further revealed Englund took help for her postpartum struggles at Boulder Community Hospital at least twice in the past two weeks.
Englund's friend maintained she was working with a therapist who said she was getting better.
"We thought she was better and then all of a sudden she just took off. I know at some point when she does come to her senses, she's going to hate herself and feel guilty," the woman added.
During interrogation, Englund told a Boulder police officer that she took her son away from her house and strangled him "because I didn't want him to suffer in life like I have," an affidavit accessed by The Denver Post read.
She also told the police officer "she was worried about all of the things that could happen" to her infant child "because the world was 'crazy'."
Meanwhile, the cause of the baby's death has not been confirmed by the authorities, pending confirmation by the coroner's office.
Englund was arrested Sunday morning on charges of first-degree murder and child abuse that resulted in the death of her son. Englund is currently held in the Boulder County Jail without bond.
"Based on the information and evidence, the baby's mother is currently in jail and facing charges of first-degree murder and child abuse resulting in death," the police added. "Boulder police are actively working to piece together the sequence of events and further details in this case."
Postpartum psychosis is a mental health condition that "disrupts a person's sense of reality after they give birth," according to the Cleveland Clinic. This condition impacts a new mother's sense of reality and causes hallucinations, delusions, or paranoia among other behavior changes. There is a possibility that people who experience severe PPP could attempt to harm themselves or their newborn.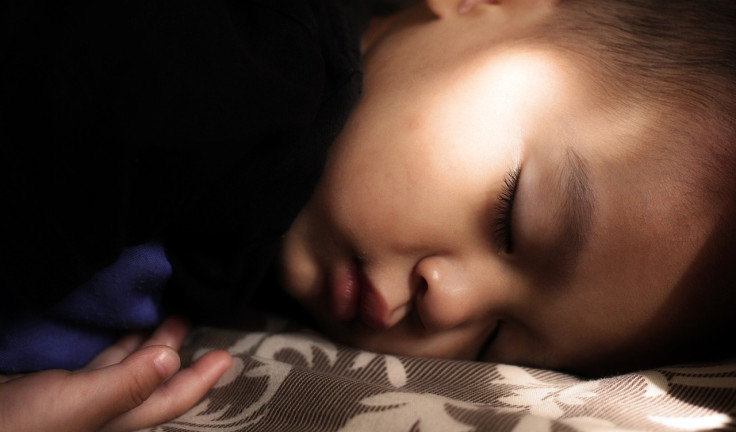 © Copyright IBTimes 2023. All rights reserved.