Colorado Shooting: Police Officer Eric Talley Was First To Respond When 10 Were Killed, Video Shows Victims On Ground During Attack
KEY POINTS
A video showed several victims lying on the ground in Boulder, Colorado
Dozens of police surrounded the King Soopers store after reports of an active shooter
As of 7:10 pm EST, residents are urged to shelter in place
Update, 11:05 p.m. The police officer killed in the shooting at a Boulder supermarket on Monday has been identified as 51-year-old Eric Talley.
Police Chief Maris Herold described the officer's actions as "Nothing short of heroic." Talley, who had been with the Boulder Police Department since 2010, was the first officer to arrive at the scene of the attack.
Officials are working to identify the other victims. Boulder District Attorney Michael Dougherty said a "painstaking" investigation is underway.
Update, 10:36 p.m. Boulder Police Chief Maris Herold revealed that 10 people were killed in the King Soopers shooting incident, including a Boulder police officer who had been fatally shot.
"My heart goes out to the victims of this incident. I am grateful for the officers who responded," Herold told reporters at a news conference.
The agency pledged that they are working to release more information to the public.
Update, 9:25 p.m. Boulder Police Department Commander Kerry Yamaguchi said "multiple people" were killed in the shooting at King Soopers, including one police officer.
"We had a very tragic incident today here at the King Soopers," Yamaguchi said at a Monday news conference. "During this trying time, I would ask the media and the public to honor the privacy of the officer's family and his coworkers here at the police department."
Yamaguchi said the fast response from law enforcement officers prevented more people from being killed.
Police arrived "within minutes of the initial 911 calls and entered the building very quickly," the commander said.
"Without that quick response, we don't know if there would have been more loss of life," he added.
Update, 9:12 p.m.: The Boulder Police Department said there is no ongoing threat related to the King Soopey's shooting. The agency also announced that they have "a person of interest in custody." The only person who suffered significant injuries was the suspect, Yamaguchi said.
"We do have a person of interest in custody, that person was injured during the incident, and is currently being treated for their injuries," Commander Kerry Yamaguchi said.
Original story:
A law enforcement officer was killed in the Monday shooting at a supermarket in Boulder, Colorado, two law enforcement representatives told CNN.
The weapon used in the attack was an AR-15 style assault rifle, according to a senior law enforcement source.
A video released Monday showed victims laying on the ground as dozens of police officers responded to reports of an active shooter at King Soopers supermarket in Boulder.
Footage taken by an eyewitness showed several people lying on the ground inside the store and out in the parking lot after the shooter opened fire. In the video, taken by Dean Schiller, he was heard urging people to call 9-1-1.
"We don't know if there's a shooter — active shooter, active shooter somewhere," Schiller said in the video.
He was also heard asking one of King Sooper store's employees whether a shooter went inside the building.
"Oh my god," Schiller said when the employee confirmed there was a shooter inside. "People we got people down inside Kings Soopers."
The video cut off after two gunshots were heard coming from inside the supermarket.
Ryan Borowski, one of the people inside the grocery store, said a shooter began firing shots Monday, prompting employees and other shoppers to run to the back of the store.
"We told employees what was going on so everybody helped each other and we just ran to safety as quickly as we could," Borowski told CNN two hours after the shooting. "We ran and I don't know why other people didn't and I am sorry that they froze and I just wish that this didn't happen – I wish I had an answer for why it did."
Dozens of police officers armed with protective gear and rifles responded to a report of someone shot and injured in the parking area. A suspect opened fire on them after they arrived on scene.
The Boulder Police Department at 2:49 p.m. local time warned people to stay away from the area around the supermarket.
At 4:18 p.m., police again warned residents to avoid the area and asked locals not to broadcast "any tactical information" they see on social media.
At 7:10 p.m. EST, the NBoulder Police Department warned residents near 17th and Grove to shelter in place after receiving reports of an armed, dangerous individual. It is unclear whether it is related to the King Soopers shooting.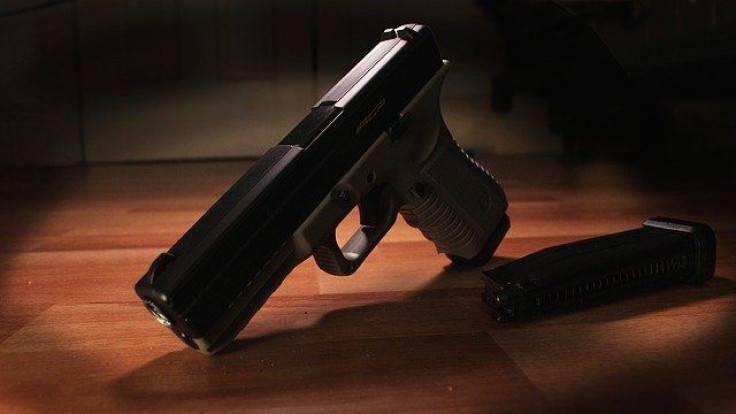 © Copyright IBTimes 2022. All rights reserved.
FOLLOW MORE IBT NEWS ON THE BELOW CHANNELS