Comedian Shames Fellow Passenger On Social Media Who Put His Bare Feet On In-Flight Screen
Comedian and Conan sidekick Andy Richter shamed a fellow passenger for his disgusting behaviour on a flight from New York's John F. Kennedy International Airport.
Richter, 52, took to social media to complain about a man, who put his bare feet on the in-flight entertainment screen. In a tweet that went viral, Richter mentioned that he asked the man to put his feet down, to which he obliged. But a few minutes later the man put his bare feet back up again, forcing Richter to shame the man on social media.
"So I snitched this f***er out to the flight attendant, who told him to put them down. Puts them back a few minutes later & I asked him to put them down. 'They're your bare feet, man'. He was shocked & put them down. When he just put them back up I decided f**k it, I'm tweeting," his tweet, with over 50,000 likes, said.
Richter also tweeted about how the wrongdoer's feet left big toe smudges everywhere it was. Twitter users agreed to his tweet with many pitching in with similar disgusting experiences of their own. Fellow comedian Nick Kroll replied to the tweet with a close-up photo of a dog on the flight that looked aghast at the mas's behaviour.
A person who claimed to be a flight attendant for 31 years asked Richter to consult her if he ever wanted to write a comedy based on the behavior of people on commercial flights.
"I've been a flight attendant for 31 years. If you find this behavior revolting, you cannot imagine how much worse people can get. Andy Richter, if you ever want to write comedy based on commercial flights, please, please let me be a consultant on your project. I've got stories," she replied to Richter's tweet.
This isn't the first time that people's habit of getting weirdly comfortable in flights have made the headlines. In June, video of a female passenger, who placed her "bare, stinky feet" on the armrest receiving a stern telling-off from a four-year-old boy, went viral.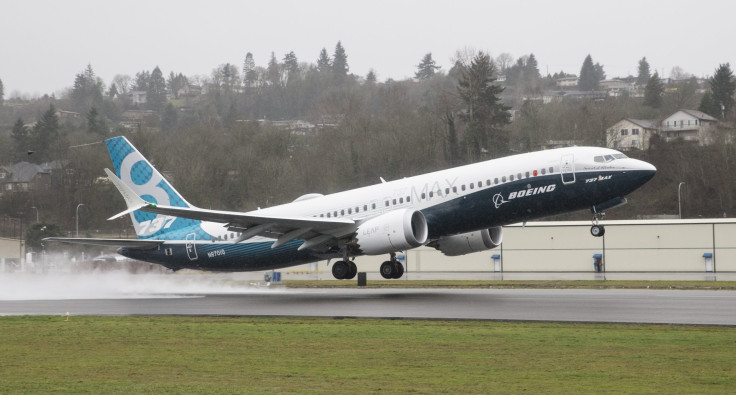 © Copyright IBTimes 2023. All rights reserved.