Congress Deems Sleeveless Dresses 'Inappropriate Attire,' Turns Journalist Away From House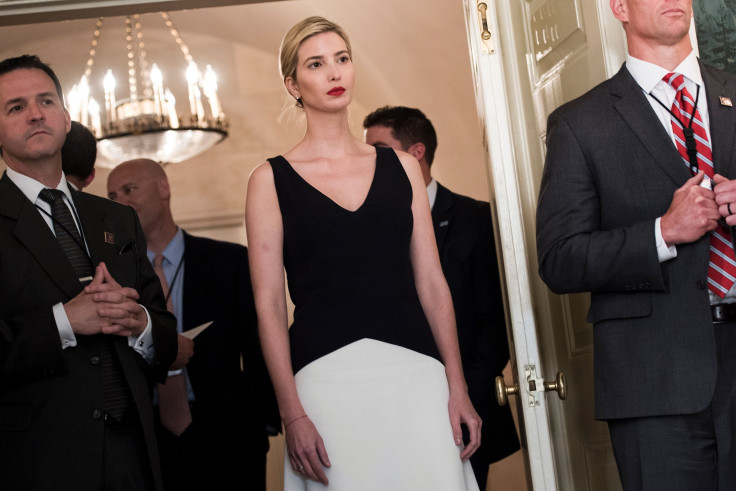 During the summer, it can be difficult to wear comfortable clothes around Washington, and new rules enforced by Congress makes that even harder —especially if you're a woman. CBS News reported Thursday that an unnamed journalist was turned away from the Speaker's Lobby outside the House chamber because her sleeveless dress was deemed "inappropriate" because her shoulders were showing.
The report said that she was "forced to improvise," and that "she ripped out pages from her notebook and stuffed them into her dress's shoulder openings to create sleeves," according to CBS's witnesses.
After trying to put together makeshift sleeves, the officer who was tasked with enforcing rules in the Speaker's lobby said that her outfit was still unacceptable.
"When I was kicked out that day, I was just trying to pass through the area to reach another hallway, but I was told I was violating the rules. They offered to find a sweater for me to put on, so it wasn't some tyrannical end of free press, but I opted to just go around instead. But recently they've been cracking down on the code, like with open-toed shoes," she said to CBS, adding that she sometimes walks quicker so that patrol doesn't notice.
The Speaker's lobby is used for reporters to grab lawmakers for interviews. Men are required to wear suit jackets and ties in the lobby. Woman are prohibited, in addition to the sleeveless blouses or dress, from wearing sneakers or open toed shoes. These restrictions make the oppressive heat even more unbearable for reporters looking to beat the heat.
Speaker Paul Ryan had to reiterate the guidelines of what constitutes business attire in Congress on June 23. "Members should wear appropriate business attire during all sittings of the House however brief their appearance on the floor may be," he said.
According to the report, "[T]he dress code is only enforced inside the Speaker's lobby -- not along the rest of the chamber's perimeter."
© Copyright IBTimes 2023. All rights reserved.