Cop Comforts 5-Year-Old Girl Who Asked If She's Going To Be Shot
KEY POINTS
Police officers came to a demonstration in Houston to ensure that the protest would go smoothly
A 5-year-old black girl cried upon seeing them and asked if they are going to shoot them
The officer knelt, hugged and comforted the girl
A video of a young girl asking police officers if they're going to shoot her and her companions at a George Floyd protest has gone viral. The white police officer knelt down and put his arms around the 5-year-old and assured her that they are not there to do what she thinks they would.
Young Protester
Protests are being held in major cities around the country to demand justice for George Floyd, the man who allegedly died of asphyxiation according to autopsy reports after a police officer knelt on his neck. Demonstrations were also held in Houston, Texas, to protest the reported brutality on the suspect while in custody.
It was this protest where Simeon Bartee and his family, including his 5-year-old daughter, Simone, decided to join. Like any other demonstration, the police authorities were there to ensure the protest went smoothly and peacefully. Their presence, however, must have spooked the 5-year-old because when she saw the police, she started to cry. When they came close to a police officer, it was at this precise moment that Simone asked, "Are you gonna shoot us?"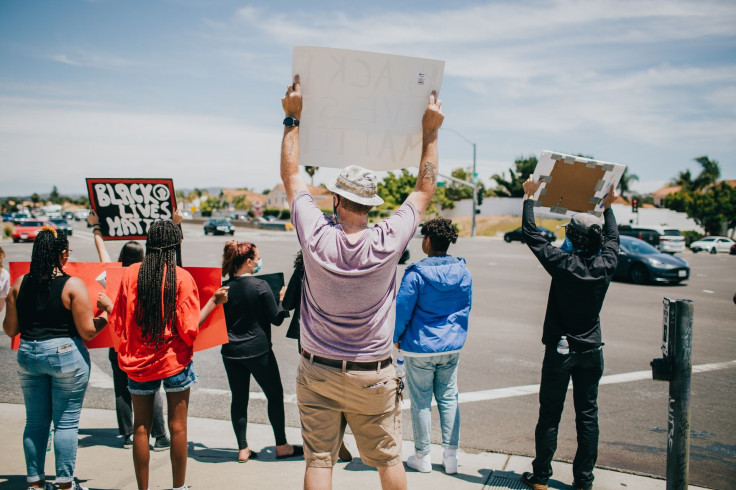 To Preserve And Protect
The police officer, seeing that the little girl was crying and saying something, knelt beside Simone and asked what the matter was. Simone, according to her father Simeon, repeated the question of whether police are there to shoot them. Another person, perhaps a member of the Bartee family, was seen in the video touching the young girl's face imploring her, "Don't say that, okay?" perhaps fearing what the police officer's response would be.
Instead of being angry at the question, however, the police officer gave the 5-year-old a hug and told her, "We're here to protect you okay? We're not here to hurt you at all." Simone must have been calmed by those words because she was seen nodding her head. The police officer even told the young girl, "You can protest, you can party, you can do whatever you want."
The crowd was delighted and pleased with what the police officer did. The entire exchange was captured on camera by a bystander and then uploaded the video to various social media platforms, including Twitter, where it immediately became viral. As of Thursday afternoon, the video has already over 363,000 views.
© Copyright IBTimes 2023. All rights reserved.