Cord-Cutting Is Painful, But Disney And Viacom May Face Bigger Threat From Skinny Cable Bundles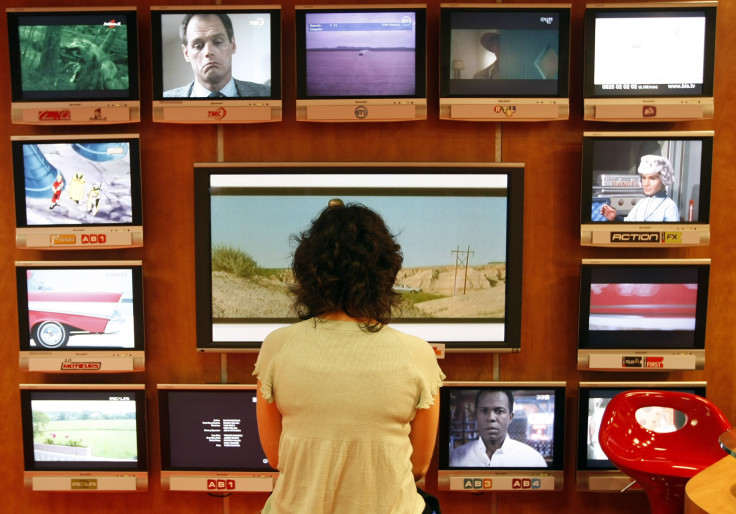 In the TV industry, thin is in — and that's bad news for the TV industry.
The days of wooing new pay TV customers with bloated bundles of 250-plus channels are on the wane as more and more viewers gravitate toward "skinnier" packages that offer fewer choices at lower costs. The trend, known as "cord-shaving," spells serious trouble for cable network owners whose revenue is based in part on how many households they reach. And as skinny bundles grow in popularity, some of the most popular networks on cable are also the most vulnerable, according to Brian Wieser, a media analyst with Pivotal Research Group.
"This is a more significant threat than the less pronounced reality of 'cord-cutting' for most networks," Wieser wrote Monday in a research note. "Cord-shaving disproportionately impacts networks that are either particularly expensive or which distributors are willing to go without."
Specifically, Wieser singled out the Walt Disney Company and Viacom Inc. as the media giants that face the biggest threat from skinny bundles. Disney-owned ESPN is by far the most expensive network for pay TV operators to carry, and as a result, it's the most expensive for consumers. The average cable subscriber pays about $6 a month for the privilege of having ESPN. Given the popularity of live sports, ESPN has benefited from the status quo of large bundles, but presumably a sizable portion of the TV-viewing population would just assume spend that money on a Grande vanilla latte from Starbucks.
In a skinny-bundle world, households with no sports fanatics might opt for an ESPN-less package, if they had that option. Similarly, households without children or teenagers might opt to ditch Viacom's Nickelodeon or MTV.
This is the slippery slope that network groups have resisted through restrictive licensing agreements requiring pay TV operators to bundle all their channels together, and it's precisely why ESPN last year hit Verizon with a breach of contract lawsuit after it began offering customized cable packages to FiOS customers.
To come up with his analysis, Wieser cited the latest cable network "Universe Estimates" report from the Nielsen Company, which looks at how many households subscribe to pay television services and which services carry specific networks. The quarterly report for April 2016 showed a median household-subscriber decline of 2.5 percent across the cable landscape.
Disney-owned networks were among the hardest hit, declining 3.6 percent, while Viacom networks declined 3.1 percent. Faring much better was 21st Century Fox, whose networks saw a median decline of only 0.9 percent.
None of those declines were a fluke. According to Wieser, Nielsen data shows declines of about 2 percent per year since the beginning of 2014. This despite the fact that new household formation seems to be on an upswing for the first time since the financial crisis, according to the U.S. Census Bureau.
Wieser said the trend of cord-shaving will leave networks especially vulnerable over the long term, as skinny bundles become the norm and affiliate fees begin to reflect lower penetration for networks.
"Affiliate fees are not necessarily impacted in the short-term as distributors will often be obliged to pay for certain minimum subscriber levels," Wieser wrote. "However, over longer time horizons we think that the trends captured by Nielsen are likely to be reflected in the subscriber numbers that programmers get paid for."
Christopher Zara covers media and culture. News tips? Email me. Follow me on Twitter @christopherzara.
© Copyright IBTimes 2023. All rights reserved.