Why Some Cable Companies Want To Become Cord-Cutters Themselves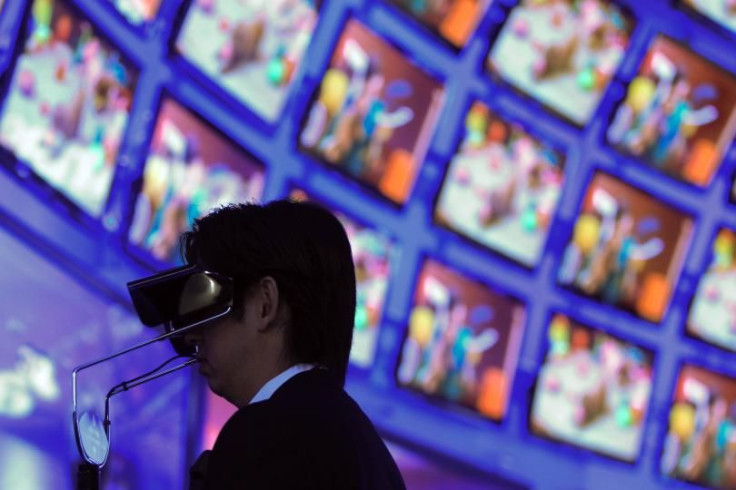 What happens when your cable company is the one who decides to cut the cord? If you're a customer of any of the eight biggest pay TV providers in the country, you probably don't have to worry about that anytime soon. There's no danger that Comcast will suddenly decide it doesn't feel like offering TV services anymore.
But for the 7 million customers served by the more than 850 small-to-midsize U.S. cable operators, the days of getting TV from their cable company may be numbered, as profit margins for providing video services get slimmer and slimmer. For some smaller providers, broadband services are seen as both more profitable and more sustainable. The internet is the future; TV is the past.
"As far as television versus internet is concerned, it's the internet," said Bob Gessner, president of MCTV, a cable operator in Massillon, Ohio.
Some of these companies are just regional businesses that started as phone companies and successfully segued into the cable and internet age. Others — about 100 or so — are municipally owned providers. Though they're smaller, with TV subscriber bases that start in the low thousands and peak under 100,000, they do serve many communities that are too small for Comcast or Time Warner Cable to profit from, or that are simply too remote for those giants to bother with.
But because of their small size, carriage negotiations with networks like NBC, AMC and Discovery often result in steep cost increases for these companies — i.e., the cost of carrying AMC's feed goes up every year. As networks look to rely less on ad revenue and more on fees from pay TV companies to feed their bottom lines, they're going into contract negotiations with hard-line stances.
Many of these operators are members of the National Cable Television Cooperative (NCTC), which negotiates using the combined clout of more than 700 companies to try to avoid getting gouged by networks, and the American Cable Association. That's an industry trade group that met in Washington, D.C., this week for its annual summit, where the skyrocketing cost of programming fees figured prominently in discussions both public and private.
Even with the benefits of negotiating as a collective, many operators Wednesday privately expressed frustrations with recent deals negotiated with AMC Networks and Turner Broadcasting. AMC Networks and NCTC came to a deal in early January that saw increases of nearly $2 per subscriber. Turner is getting at least a 5 cent increase for each of its channels, including TBS, TNT and truTV; it had the tail wind of a contract expiring just before the start of must-have March Madness, which for the first time will conclude with the Final Four and NCAA Championship Game airing on a cable network, rather than broadcaster CBS.
Even before those increases were slated to go into effect, the little guys were feeling the squeeze. "My costs went up by $6 this year. So my price went up by $6 this year. My margin had to get smaller because of that," said Gessner.
"There's still plenty of debate in our own little circle as to whether TV is low-margin, no-margin or negative margin," he continued. "But everybody acknowledges it's getting smaller."
Not all small-time operators are leaning toward ditching video. Cincinnati Bell, a provider in southern Ohio, is still bullish on TV, just in a slimmed-down form; the company will offer a "skinny" bundle of its own, similar to what Verizon FiOS attempted to launch, starting Monday. "I do think smaller packages are the future," said Michael Morrison, director of Fiberoptics Services. "If you do smaller bundles, you're giving them more options. You can give them big bundles, and that's still an option a lot of people subscribe to, but you can give them the option to go smaller, and that's going to be highly attractive to customers."
Gessner, who has about 40,000 customers, is still able to eke out enough profit with his TV services, and remain competitive with Time Warner Cable in the few areas the two companies overlap.
But for an increasing number of providers, particularly for those with 20,000 subscribers or less, pure-play internet services are the way to go. Frankfort Plant Board is one of those small municipal providers; your cable, water and power bills are all payable to the utility company. John Higginbotham, the assistant general manager of the Frankfort, Kentucky-based service, expressed some jealousy regarding some of his internet-only peers, including Wave Broadband, which provides gigabit internet in markets from San Francisco up to the Canadian border.
"I'm bleeding on the residential side," Higginbotham said.
Those lost video customers are still subscribing to broadband and beyond, though. "We used to resell content," said Wave Broadband CEO Steve Weed. "There's no need to do that anymore."
It's true: Consumers can watch just about any show they want online without a TV package — they just have to pay for it. They can get it via any of the on-demand streaming services like Netflix, Amazon Prime and Hulu. Sellers like iTunes and Amazon offer season passes or individual episodes for purchase, and have for more than a decade in the case of iTunes. Dish Network has live streaming TV available for $20 a month via Sling TV. And for Weed, the more people that use his service for streaming, the more hooked customers get on the premium speeds he offers. "Consumer demand is for quality internet service, and not being forced to pay for a video service," he said.
Plus, with telecommunications companies like Verizon, Dish and AT&T jumping into the TV Everywhere game, the value of the content for which small operators are bleeding decreases with every new product offered. "They'll all have over-the-top products available at a lower cost than us anyway, so why spend on that?" Weed said. "We just won't bother doing it."
Instead, these companies can devote the millions of dollars they fork over to networks in programming fees to building out fiber networks in their communities. Higginbotham said that even though his outfit will continue to provide TV, he's looking to build a fiber overlay for internet customers while leaving cable subscribers on an older system.
The winking out of video services among small cable operators won't happen overnight, but the option is there. "Don't cry for me," said Higginbotham. "It is what it is. I'm going to ride it out as long as I can."
FOR FREE to continue reading
✔️ Unlock the full content of International Business Times UK for free
offer available for a limited time only
✔️ Easily manage your Newsletters subscriptions and save your favourite articles
✔️ No payment method required
Already have an account?
Log in
© Copyright IBTimes 2023. All rights reserved.