Coretta Scott King-Jeff Sessions Letter Full Text: Elizabeth Warren Quotes MLK's Wife At Trump AG Pick's Senate Hearing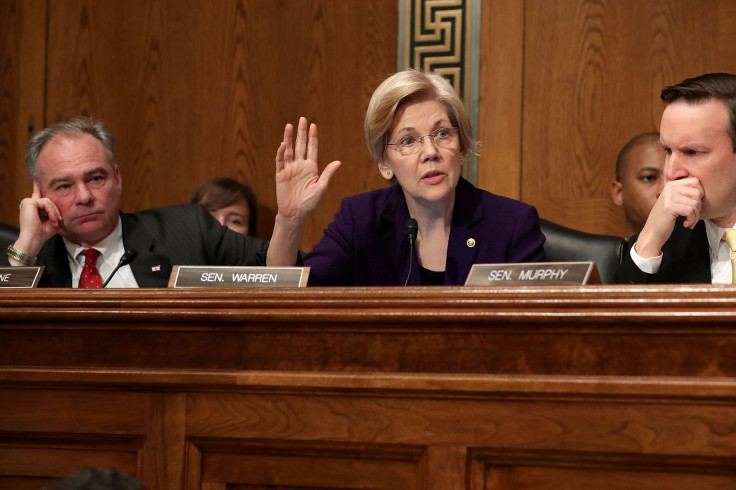 Massachusetts Sen. Elizabeth Warren could only be held back for so long. After she was interrupted from delivering her intended address during the Senate confirmation hearing for Alabama Sen. Jeff Sessions' to be the next attorney general, she continued on her own terms later Tuesday night.
<iframe width='480' height='290' scrolling='no' src='//www.washingtonpost.com/video/c/embed/3d3aadec-eda4-11e6-a100-fdaaf400369a' frameborder='0' webkitallowfullscreen mozallowfullscreen allowfullscreen></iframe>
Warren recorded a live video on her Facebook page featuring herself reading a decades old letter penned by Coretta Scott King, Martin Luther King's wife. The 1981 letter, addressed to the Senate Judiciary Committee, was inspired by Sessions, who was being considered to become a federal district court judge in Alabama.
"During the debate on whether to make Jeff Sessions the next Attorney General, I tried to read a letter from Coretta Scott King on the floor of the Senate," Warren wrote in a note that accompanied the Facebook Live video. "The letter, from 30 years ago, urged the Senate to reject the nomination of Jeff Sessions to a federal judgeship. The Republicans took away my right to read this letter on the floor - so I'm right outside, reading it now."
"Mr. Sessions has used the awesome powers of his office in a shabby attempt to intimidate and frighten elderly black voters," King wrote in part at the time.
Warren broke Senate rules by reading the letter and "impugning the motives" of Sessions, the Associated press reported.
The full text of the letter follows below.
Warren has been adamant in her opposition to President Donald Trump and his cabinet picks, especially Sessions, a Republican. She and some of her fellow Democratic senators have been pushing for Sessions to remove himself from consideration in part because of allegations that he has a history of discriminating against black people. They argue those allegations should prevent him from being considered to become the nation's top law enforcement official.
The Massachusetts senator has a new book coming out in which she specifically targets Trump, according to Fortune.
"America's once-solid middle class is on the ropes, and now Donald Trump and his administration seem determined to deliver the knockout punch," Warren said recently about the book. "At this perilous moment in our country's history, it's time to fight back."
© Copyright IBTimes 2023. All rights reserved.