Corinne Olympios Breaks Silence On 'Bachelor In Paradise' Incident, Says 'I'm A Victim'
'Bachelor in Paradise' star Corinne Olympios spoke to TMZ Wednesday about the scandal that halted production of the show. The incident ultimately led Warner Bros. — who owns the show but airs it on ABC — to send the entire cast home to conduct further investigation.
The controversial incident that plagued the show involves Olympios and 'Bahcelorette' contestant DeMario Jackson. Earlier this week, International Business Times reported that the two were allegedly involved in a sexual altercation that was recorded by the production staff early last week.
Read: 'Bachelor In Paradise' Update: DeMario Jackson Addresses Sexual Assault Allegations
"I am a victim and have spent the last week trying to make sense of what happened on June 4," Olympios told TMZ Wednesday. "Although I have little memory of that night, something bad obviously took place, which I understand is why production on the show has now been suspended and a producer on the show has filed a complaint against the production."
The reality television star has hired top-notch Hollywood lawyer Marty Singer to help her "seek justice" from the situation she has claimed to have no recollection of. The high-profile lawyer has worked alongside an extensive list of celebrity clients, including Katy Perry and Michael Jackson.
"As a woman, this is my worst nightmare and it has now become my reality," she continued. "As I pursue the details and facts surrounding that night and the immediate days after, I have retained a group of professionals to ensure that what happened on June 4 comes to light and I can continue my life, including hiring an attorney to obtain justice and seeking therapy to begin dealing with the physical and emotional trauma stemming from that evening."
The disturbing situation she referenced involves a sexual encounter with Jackson in a swimming pool. While Olympios is said to have initiated the situation, the two contestants were allegedly very drunk as the production staff continued to record the incident. The encounter allegedly occurred on the production's first day of filming.
Read: 'Bachelor In Paradise' Scandal Update: Disturbing New Details Emerge About Alleged Sexual Assault
Multiple stories on the incident surfaced since, and Warner Bros. decided to conduct a more thorough investigation to get to the bottom of it all, according to the Hollywood Reporter. The story was then confirmed by news outlets Sunday.
While details of the investigation have been kept under wraps, all cast and crew members who were on site will be interviewed about the alleged incident.
Jackson, the other 'BIP' who was involved in the controversial scenario, spoke out Tuesday about what occurred in Mexico. Entertainment Tonight briefly spoke with him about his fellow contestant.
"I have nothing to say. You know, Corinne's an awesome girl and that's all I have to say," he told ET during a solo outing in Los Angeles.
Jackson has continued to remain quiet about the scandal. However, after news broke of the disturbing encounter, other stars from the 'Bachelor' franchise have taken to Twitter to publicly speak out on the issue.
The future of the show's fourth season — which was initially slated for an August 8 release date — is still unknown.
The "BIP" series brought back old favorites from "The Bachelor" and "Bachelorette" universe to aid in their quest of finding true love. However, the stakes were much higher as contestants would be eliminated weekly if they couldn't successfully find a match. The show was set to occur over a span of six weeks.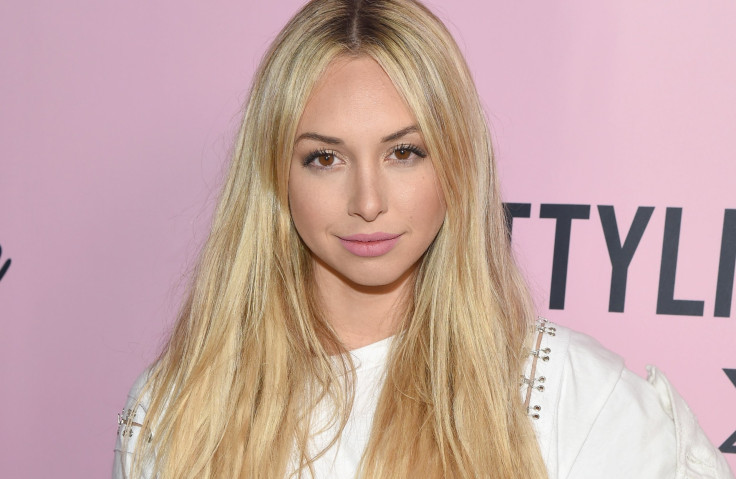 © Copyright IBTimes 2023. All rights reserved.