'Coronation Street' Star Sam Aston Now Engaged To Longtime Girlfriend Briony Gardner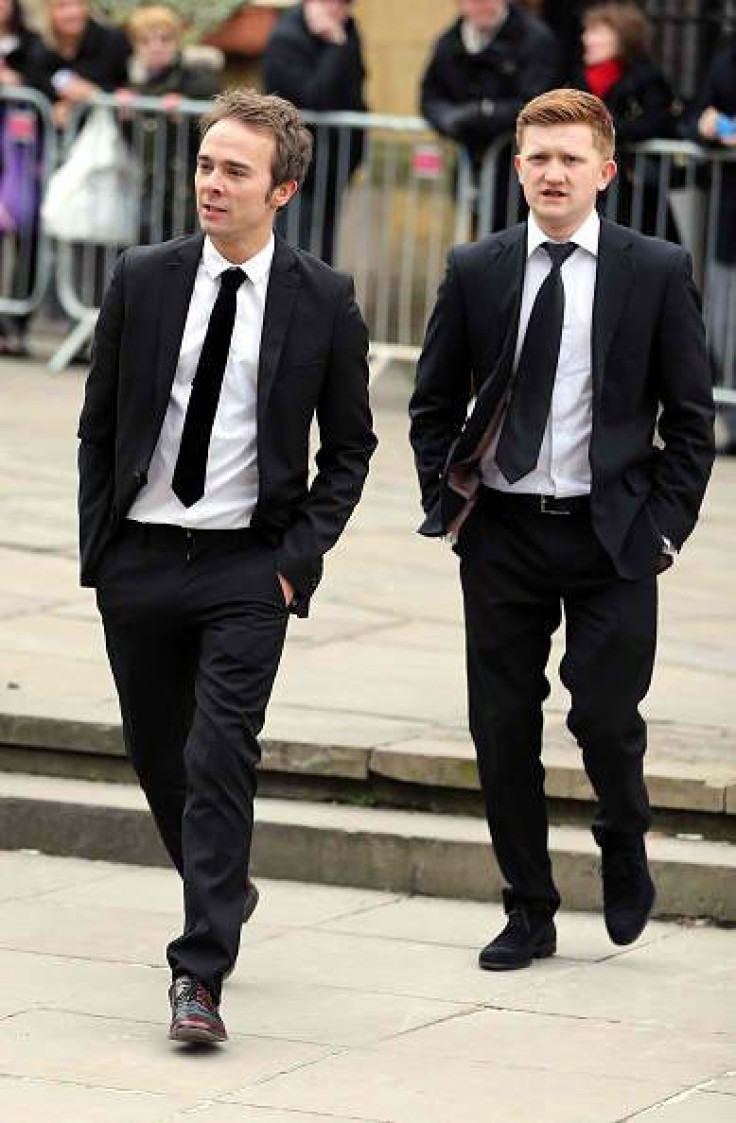 Sam Aston is officially off the market!
On Monday, the "Coronation Street" star shared a photo on his Instagram of him on his knees, holding a microphone with one hand and a box on the other. In the photo, his now-fiancée Briony Gardner, who is wearing a red dress and a pair of shoes of the same color, appears to be covering her mouth in surprise. Aston then revealed in the caption that he was in the middle of proposing to her in the photo. "Me and my beautiful bride to be," Aston, 23, wrote.
Gardner shared a video of the moment on her own Instagram account and opened up about what she felt following the proposal. After Aston popped the big question, she admitted that she was still "floating in this bliss."
READ: Eliza Dushku announces engagement on Instagram
"After sharing over 5 years together, 4 Al, Andy and Sam golf days and 3 doggies, 2 hearts have now become 1 as Sam and I are...ENGAGED!! (How is it possible I can even say that out loud?!)," Gardner wrote in the caption. "Sam got down on one knee last night at his annual golf do and proposed in front of 250 people and my heart could burst with happiness!! (When did I get so lucky?!) I can't wait to marry my whole world, but until then, I'm just floating in this bliss called love. I love you @samaston93."
Gardner shared two other photos highlighting her engagement ring. One showed her lying on her bed under the covers. The snapshot doesn't show her entire face, but her big smile is undoubtedly noticeable. The second photo is a selfie, where she holds a few strands of her hair and shows off her bling.
According to Mirror, the proposal happened during an annual charity golf event that Aston hosted along with "Coronation Street" co-stars Andy Whyment and Alan Halsall. The three reportedly hold this event annually at Worsley Park. This year, their agenda was to raise funds for Reuben's Retreat.
Aston and Gardner first met in an acting workshop in Bury eight years ago. It was three years after that the two took their friendship to the romantic level, and after dating for five years, they are now engaged.
Aston is very lucky compared to his character Chesney Brown in "Coronation Street." In the show, Chesney was left heartbroken after his ex-girlfriend, Sinead (Katie McGlynn), left him for Daniel Osbourne (Rob Mallard).
When do you think will Aston and Gardner hold their wedding? Drop a comment below.
© Copyright IBTimes 2023. All rights reserved.