Coronavirus News: Companies Offering Paid Sick Leave To US Workers Affected By COVID-19
KEY POINTS
Uber and Lyft offering two weeks of paid sick leave to drivers affected by the novel coronavirus, though didn't provide details about how much drivers will be paid
Corporately owned McDonald's restaurants will provide two weeks of paid sick leave
Walmart will provide sick leave for anyone "uncomfortable at work," who work in an area affected by a quarantine or who are diagnosed with COVID-19
Several companies, including Walmart, Uber, Lyft and McDonald's, said Thursday they would be adjusting sick plans to offer paid sick leave to any employees who come down with COVID-19.
The change in policy is expected to provide paid sick leave for more than 30 million workers in the U.S. who didn't previously have access to paid sick leave. However, the change in policy is primarily meant to help prevent further spread of coronavirus and is not expected include any unrelated illnesses.
UBER and LYFT
Uber and Lyft were among the first to announce the change to their sick leave on Monday.
Uber Senior Vice President Andrew McDonald said their new sick leave policy would go into effect immediately and was available to all drivers worldwide. He said anyone diagnosed with coronavirus who has proper documentation of their diagnosis will be eligible to receive two weeks of paid sick leave.
It is not clear how much drivers will be paid while on sick leave.
"We are supporting drivers and delivery people who are diagnosed with COVID-19 [coronavirus] or placed in quarantine by a public health authority," McDonald told reporters. "We believe this is the right thing to do."
While Lyft took a similar position, the company was vaguer about specifics.
Spokeswoman Alexandra LaManna said Lyft would "provide funds to drivers should they be diagnosed with COVID-19, or put under individual quarantine by a public health agency." But again, it was not clear how much Lyft would pay drivers diagnosed with novel coronavirus.
McDonald's
McDonald's said corporately owned restaurants would begin offering sick leave for employees diagnosed with coronavirus. It will cover the 14-day quarantine period mandated in most coronavirus cases to prevent further spread.
"As we proactively monitor the impact of the coronavirus, we are continuously evaluating our policies to provide flexibility and reasonable accommodations," McDonald's said.
While the change will be available to the corporately owned chains, individual restaurants owned directly by franchisees have varying sick leave policies apart from the parent company.
Walmart
Walmart shared its changes on Tuesday, saying it would expand sick leave. to cover three scenarios in which employees could find themselves
The company said it would provide 14 days of paid sick leave for any employees "unable to work," whether they're sick or not. Walmart also is waiving its mandatory attendance through April for anyone who is sick or "uncomfortable at work." However, it was not entirely clear what fell under the term "uncomfortable."
If a Walmart is within "a mandated quarantine [area] or if you're required to quarantine by a government agency or by Walmart," employees would receive two weeks of paid leave and "absences during the time you are out will not count against attendance."
Additionally, any employee diagnosed with COVID-19 will receive two weeks of paid sick leave to cover the quarantine period. If an employee can't return to work after the two weeks, an "additional pay replacement may be provided for up to 26 weeks for both full-time and part-time hourly associates."
Darden Restaurants
The parent company of chain restaurants, including Olive Garden and LongHorn Steakhouse, said it would begin offering paid sick leave in response to coronavirus. This will make Darden one of the first corporate restaurant companies to offer paid sick leave to its employees.
Under the new policy, new employees will earn an hour of paid sick leave for every 30 hours worked. Pay will then be based on the 13-week average of an employee's earnings.
Current employees will receive backlogged time based on how long they have worked under a Darden brand.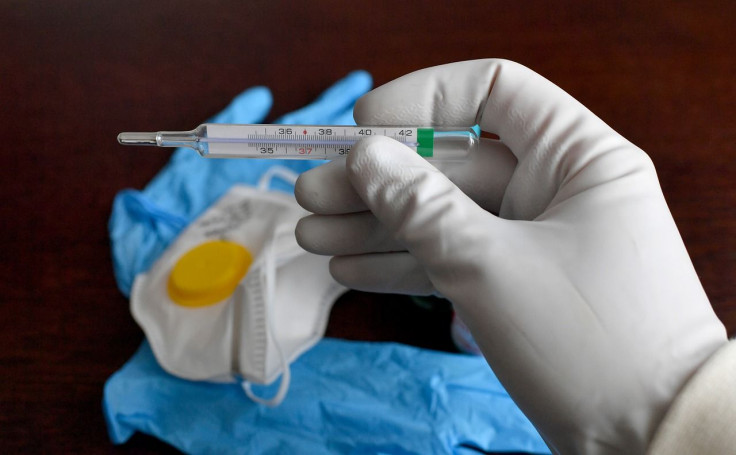 © Copyright IBTimes 2023. All rights reserved.