Coronavirus News: Nursing Homes Seeking Immunity From Lawsuits During Pandemic
KEY POINTS
Nursing homes and medical associations have asked state governors to provide some degree of immunity from legal recourse during the coronavirus pandemic
Governors from New York, New Jersey, Connecticut, Michigan, Massachusetts, and Georgia have all provided facilities in their respective states some degree of legal protections
Some legal experts and patient advocates have warned that broad protections may allow cases of extreme negligence to go by unpunished
Nursing homes have been among the hardest hit by the coronavirus outbreak, with almost 12,000 residents dead and working staff overwhelmed by the number of cases and supply shortages. In response, several thousand nursing homes across the U.S. have asked governors for immunity from lawsuits during the pandemic.
The American Health Care Association, which represents around 14,000 nursing homes, issued a statement Monday on their behalf.
"Long-term care workers and centers are on the frontline of this pandemic response and it is critical that states provide the necessary liability protection staff and providers need to provide care during this difficult time without fear of reprisal," American Health Care Association President Mark Parkinson said in a statement.
Cory Kallheim, the vice president for legal affairs and social responsibility at non-profit group LeadingAge, echoed Parkinson's statement during an appearance on NPR. He said the equipment shortages and a lack of information was enough to facilitate immunity for nursing homes.
"We don't have an understanding of how this is spread," Kallheim said. "We're getting more information as we move forward each day, each week. And it's putting a real tax on what our providers are able to do."
As of Monday, facilities in New York, Massachusetts, Connecticut, New Jersey, Georgia, and Michigan were protected from legal recourse. The healthcare industries in other states are reportedly lobbying heavily for the same legal protections.
One of the strongest pushes has been in California, which has also been one of the states hit hardest by the pandemic. Some hospitals across the state have been forced to lean on nursing homes to house patients. Advocates for immunity have argued that doing so could make nursing homes culpable for deaths or cases among hospital overflow.
This mirrored the situation in Massachusetts, where over half of the states reported coronavirus deaths have come from nursing homes. However, Gov. Charlie Baker's administration has not counted deaths in nursing homes and assisted living facilities in its state total. In turn, there has been a push by officials to include those deaths to help ensure those facilities are properly funded and supplied.
"This is a disease that has targeted aging adults," Massachusetts State Rep. Ruth Balser told the Boston Globe. "Transparent and accurate reporting can help drive resources to the places that need it."
Patient advocates have pushed back on granting immunity, arguing that such protections could prove reckless and allow facilities to skirt responsibility.
"Everyone wants to see front-line health care providers protected from any kind of lawsuit," lawyer Debbie Gough told NBC News. "But I do think that knowing there is immunity out there could deter people from trying to get justice, and that would be a real shame. ... Some of these places shouldn't get a pass at this point. It's important for the public to look into them."
Others have been harsher with their criticism of granting immunity.
"It is shameful," civil rights lawyer John Burris told the Los Angeles Times. Burris represents a family who had a relative die from coronavirus while living in an Alameda County nursing home.
"It incentivizes bad conduct."
Long-Term Care Community Coalition executive director Richard Mollot echoed Burris' sentiment.
"Providing blanket immunity to nursing homes for any kind of substandard care, abuse or neglect is an extremely poor and dangerous idea anytime and particularly so in regard to COVID-19," Mollot told NPR.
Critics have pointed to New Jersey's Andover Subacute and Rehab Center as an example of why immunity shouldn't be given. This was the nursing home where 17 bodies were found stuffed inside the center's morgue on April 13. The New Jersey Attorney General has since been investigating the facility and its handling of coronavirus cases.
The reaction on Twitter has also been fairly negative from users who feel it could be used as a shield for nursing homes to avoid punishment.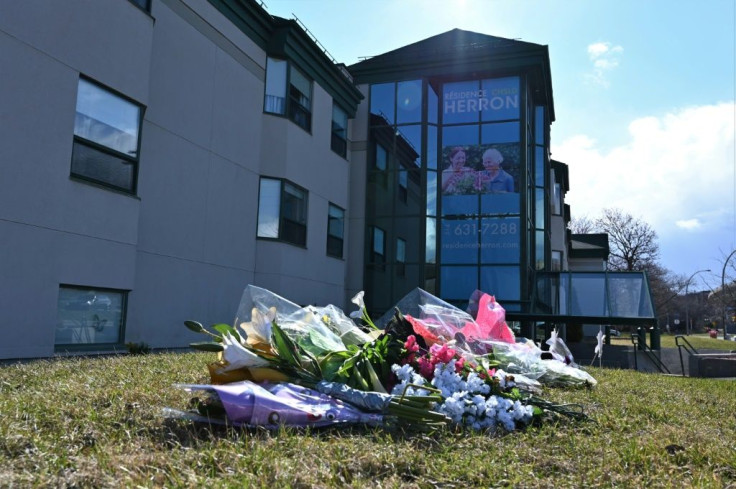 © Copyright IBTimes 2023. All rights reserved.