Coronavirus Patient Reveals All On What Is It Like To Have The Infection
KEY POINTS
Coronavirus has taken the lives of many people, but many have also recovered
Two patients who recovered bravely opened up about the symptoms that they felt when they were sick with the virus
One stated it was like a long cold, but another showed more severe symptoms
The cases of coronavirus around the world keep on rising every day. More countries have declared their own lockdowns, limited the travel of their citizens, and implemented almost draconian efforts to contain the spread of COVID-19.
Earlier today, the World Health Organization has declared that coronavirus is a pandemic. This is due to the increasing number of outbreaks across many countries.
A major part of Italy is now in lockdown mode, with only vital shops allowed to remain open across the nation. These drastic measures have been put in place in an attempt to prevent the virus from further spreading. To date, 12,462 people in Italy have already fallen ill with the virus. In the UK, there are now 456 cases of confirmed COVID-19 infection, of which eight people have already died.
She Thought It Was Only Jetlag
You may have read about what is expected if you get infected. Still, it would make a difference if an actual victim talks about how it is like to have a coronavirus infection. Bridget Wilkins, a London resident, had flown back to Australia, her home country, in time for a friend's wedding last week. Her plane had a brief stopover in Singapore.
Upon arrival in Australia, she showed symptoms of coronavirus, and upon testing, the results were positive. At this moment, Ms. Wilkins is on isolation in Brisbane Hospital. The 29-year-old has compared the symptoms she has as similar to suffering from a long cold.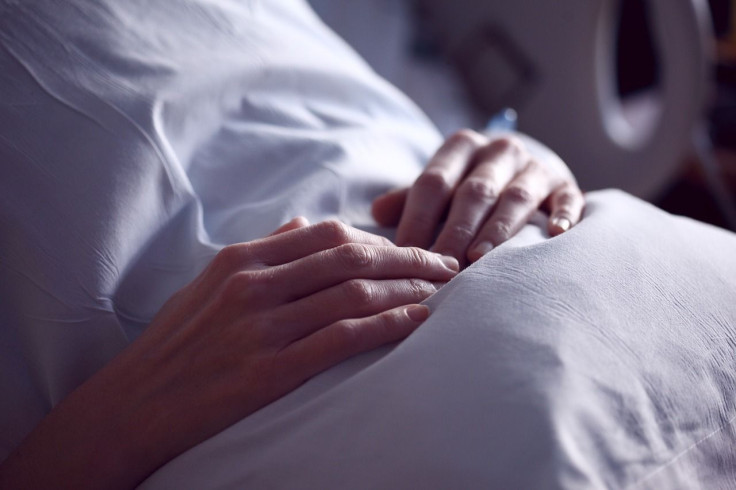 While Ms. Wilkins recognized the serious nature of COVID-19 outbreak, she wonders if all the hype and hysteria is warranted. Wilkins put out a message to the world, saying that someone may have it already yet do not know about it. The symptoms are very common and include having a sore throat, feeling very tired, and having a headache.
She initially thought the symptoms were brought about by her 30-hour plus travel time. She admits she still has the same symptoms, but these are not as severe as some news headlines claim. Ms. Wilkins even attributed all these symptoms at first with jetlag, not with coronavirus.
She said she had to pass up on her friend's wedding. Wilkins also revealed to an Australian news outfit that she has no idea when, where, or how she got infected by the virus. Wilkins, however, believed she might have caught the infection during her long flight from London to Australia.
She also expressed hopes she will be discharged from the hospital within a couple of days. Although Wilkins maintains there are so much hype and hysteria on the news about the coronavirus. While she admits there should be some concern since it is a serious ailment, especially for the elderly and those with existing health conditions, she advises everyone to calm down.
Ms. Wilkins said that for most people like herself, having a coronavirus infection is just like having a long cold that your body can shake off after some time. In fact, she said many more serious conditions deserve more attention.
A Dull Pain
For the part of Connor Reed, a North Wales native now living in the Chinese city of Wuhan, his symptoms felt like a severe bout of flu. Reed believed that he might be one of the very first Britons to get infected with COVID-19. The new strain of coronavirus was first detected in an animal market in Wuhan. Mr. Reed got the infection in November, a month before Chinese authorities officially announced the virus outbreak.
After 24 days of feeling really sick, the hospital where Mr. Reed was being treated finally told him he is one of the first people to get infected by a coronavirus. The 25-year-old English teacher kept journal entries, which detailed the symptoms he had. He also wrote in his journal how at first, he tried to alleviate the symptoms by drinking hot whiskey and honey.
In his journal, Reed wrote what he had is no longer just a cold. He revealed that he ached all over, his head was thumping, his eyes are burning, and his throat is getting constricted. He also revealed his bones were aching, and he experienced a hacking cough.
On day 11, just when he thought the flu had gone away, it came back with a vengeance the very next day. Reed wrote on his journal that at this time, he's sweating, burning up, shivering, and very dizzy. The TV is on, but he cannot make sense of it.
He also revealed he could not take more than just a few sips of air, and when he breathes out, his lungs sounded like a crumpled paper bag. Upon visiting a doctor and getting some tests, he was diagnosed with pneumonia. After a few days, pneumonia went away, but his body still ached as if ran over by a steamroller. He also wrote about his sinuses getting worse and his eardrums like being ready to pop. To alleviate the pain, he massaged his inner ear with cotton buds. A few days later, Mr. Reed said he now felt better.
These are two accounts from actual coronavirus victims. If you experience any of the symptoms they feel or have traveled to places with high numbers of infections, you need to call NHS 111 and reveal your symptoms.
© Copyright IBTimes 2023. All rights reserved.