Coronavirus Relief Bill: Millions Risk Losing Paid Leave, Eviction By New Year
KEY POINTS
Millions of workers will lose paid leave by the end of the year
A wave of evictions is looming for people across the country
The NLIHC estimates Congress would need $100B to prevent homelessness among low-income renters
Millions of American workers may lose access to paid sick and family leave, and evictions could sweep across the country, when two federal provisions expire by the end of 2020.
In March, the U.S. government enacted The Families First Coronavirus Response Act, which required employers to grant workers paid leaves. Employees who filed for coronavirus-related sick leaves were given two weeks off at full pay. Workers who requested family and medical leave to care for family members were granted up to 12 weeks off at two-thirds pay.
Paid sick leave under the Families First policy has helped lower daily coronavirus cases in states with access to the benefits, a study by Cornell University and the Swiss Economic Insitute found.
The Family First provisions, which covered half of the country's workforce, will expire by the end of December. Members of Congress warn that letting the policy expire could affect the nation's economic recovery.
"Letting this policy expire would put millions of workers at risk of having to make the impossible choice between their health and their paycheck, and undermine our recovery efforts," Washington Sen. Patty Murray told Politico.
Millions of Americans will also face a wave of evictions this winter if the federal government fails to intervene. The evictions, which have already started in Massachusetts despite a federal ban, would strain the public health and social service system.
The Massachusetts Housing Court has received 1,287 eviction filings, with the numbers doubling each week. The filings began after a state moratorium banning removals expired on Oct. 17.
The Eviction Lab at Princeton University found that in other states — including South Carolina, Ohio and Florida — the number of eviction filings has seen a massive increase since October.
"It's pretty alarming that lots of evictions are still, at least, being filed," Eric Dunn, director of litigation at the National House Law Project in Virginia told Boston Herald.
One in four American renters were protected from eviction by the provisions included in the CARES Act, or the Coronavirus Aid, Relief, and Economic Security Act. After the benefits expired on July 25, the Centers for Disease Control and Prevention issued an eviction moratorium, yet that's set to expire Dec. 31. The provisions did not protect renters from back rent and late fees.
The National Low Income Housing Coalition said Congress would need to allocate at least $100 billion in emergency rental assistance to help low-income renters avoid homelessness for up to a year. Additionally, emergency rental assistance could prevent overwhelming the country's shelter system.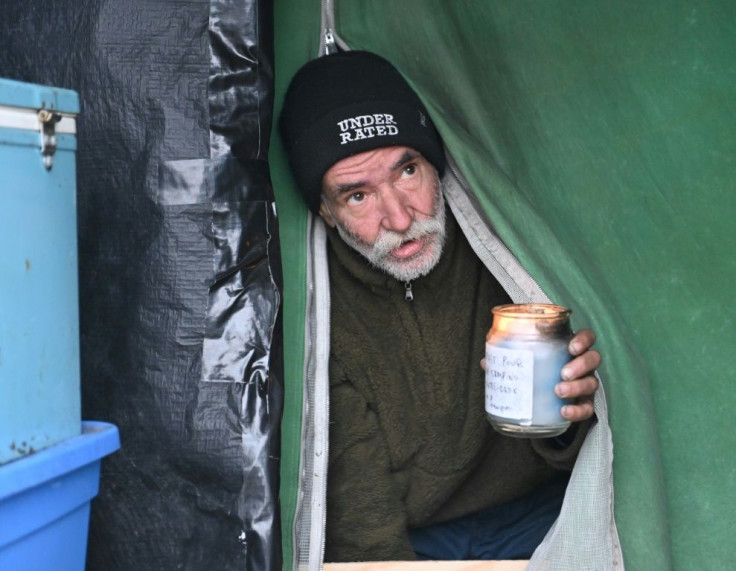 © Copyright IBTimes 2023. All rights reserved.