Coronavirus Relief Fund: Kanye West's Yeezy Received Mulitmillion PPP Loan
KEY POINTS
Kanye West was announced a billionaire in April
According to SBA data, West received a multimillion-dollar PPP loan for his company Yeezy LLC
West says he's really worth $3.3 billion
Records released by the U.S. Treasury's Small Business Administration Monday revealed Kanye West's Yeezy LLC received a multimillion-dollar loan from the federal government's coronavirus stimulus package.
West officially became a billionaire this year although he insists he was one in 2019. Forbes begged to disagree at the time, but this April finally bestowed on Yeezy the title of billionaire.
Forbes said Yeezy was worth $1.3 billion based on verifiable evidence. West was unimpressed with Forbes' anointing, however.
"It's not a billion," texted West to Forbes. "It's $3.3 billion since no one at Forbes knows how to count."
The newly minted billionaire, however, was among thousands of entrepreneurs that took out a loan from the Paycheck Protection Program (PPP) to stay afloat amid the COVID-19 pandemic. This program, which was created by the Democratic Party's CARES Act, had made available $660 billion in loans to businesses since it started in April. It's administered by the Small Business Administration (SBA).
PPP provides loans to companies, non-profits and other organizations with up to 500 employees. Under PPP, these firms can have their loans forgiven if they don't fire their employee payrolls under a set of conditions.
SBA records show Yeezy LLC, West's apparel and sneaker company, receiving anywhere from $2 million to $5 million in loans. SBA records didn't reveal the exact amount each firm received, however.
Forbes described Yeezy LLC as "a complicated asset." It noted West owns 100% of the company, which is tied for more than five years to Adidas, which produces, markets and distributes the shoes.
The "Adidas Yeezy" fashion collaboration began in 2014. Forbes estimated this collaboration made $1.5 billion for West in 2019. It's estimated Yeezy Inc., which is based in La Palma, California, employs 106 people.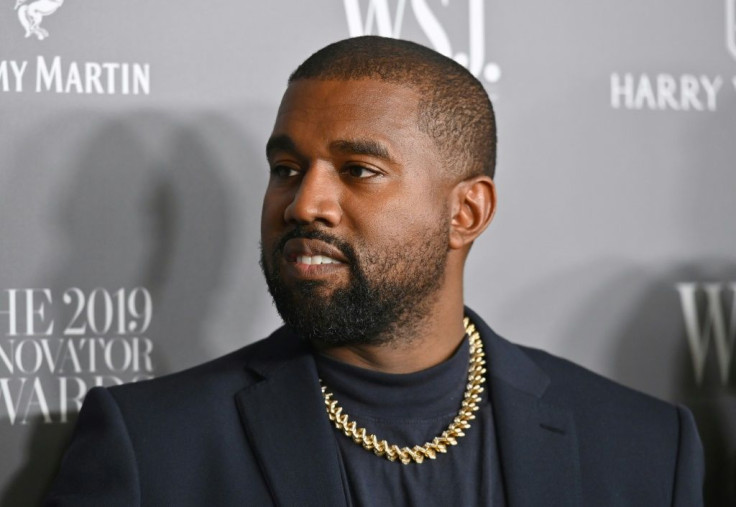 PPP, however, was godsend for struggling non-profits such as the Grammy Museum Foundation, the SAG-AFTRA Foundation, the Motion Picture & Television Fund, the Walt Disney Family Museum in San Francisco and Media Matters for America, a liberal media watchdog group.
It also allowed many production companies, visual effects firms and others in the entertainment business stay alive in the hope of a better tomorrow. One of these firms was Hollywood-based Jim Henson Co., creator of The Muppets. The company said a $2 million PPP loan helped it retain 75 workers.
Meanwhile, West also announced a run for the presidency of the United States on the Fourth of July. He formerly said he'd run in 2024.
© Copyright IBTimes 2023. All rights reserved.
FOLLOW MORE IBT NEWS ON THE BELOW CHANNELS