Coronavirus Sparks 'Dramatic Rise' In Illegal File Sharing Of This Movie
COVID-19, the new novel coronavirus, has been dominating countless conversations around the globe in recent months due to the ongoing outbreak. Following the emergence of the virus, which originated in Wuhan, China, it appears many have also searched for TV shows and movies that revolve around the idea of a virus and its containment.
Now, a nine-year-old thriller has reached the Top 10 of the iTunes movie rental charts due to its specific plot.
According to MassLive, 2011's "Contagion," which stars Gwyneth Paltrow, Matt Damon, and Jude Law, has gained newfound popularity in light of recent events. As stated by IMDb, the movie revolves around "healthcare professionals, government officials and everyday people" who find themselves "in the midst of a worldwide epidemic as the CDC works to find a cure."
At press time, "Contagion" was No. 8 on iTunes' list. Previously, the Steven Soderbergh-directed film had not placed in the Top 100 within the last year.
Due to the drama not being available on Netflix in the U.S. (Hulu subscribers can stream it if they also subscribe to Cinemax), this renewed interest has reportedly also led to "a dramatic rise in illegal file sharing."
As stated by the publication and initially reported by Forbes, MUSO, an anti-piracy firm, has noticed quite a jump in recent months. In July 2019, the firm found 29 visits to piracy sites globally with people looking for the movie. By January, that number jumped to 30,418 visits on just that day.
This is not the only TV show or movie that has been widely discussed amid the ongoing spread of COVID-19. Netflix's "Pandemic," a docuseries which revolves around "efforts to stop the next global outbreak," has also been a topic of conversation as news about the virus unfolds.
Additionally, COVID-19 has also been discussed in other ways as well, including the influence it has seemingly had over Queen Elizabeth II's behavior and the unexpected interruption at an Italian council meeting that was caused by Lady Gaga's new single, "Stupid Love."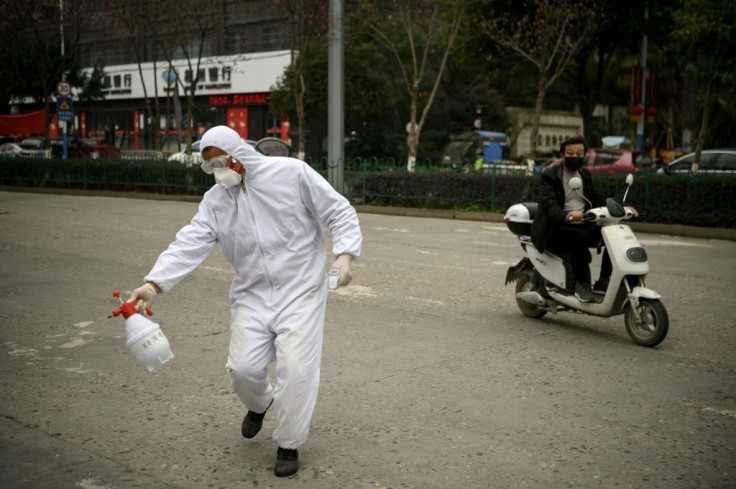 © Copyright IBTimes 2023. All rights reserved.