Coronavirus Update: North Dakota Ends 14-Day Quarantine For Domestic Travelers
KEY POINTS
Gov. Doug Burgum ended the 14-day quarantine for domestic travelers in North Dakota
The state has 1,425 positive cases from 42,501 tests done as of May 8
A study showed that North Dakota is one of nine other states ready to reopen its economy
North Dakota is relaxing its order on the mandatory 14-day quarantine for domestic travelers. Effective immediately, those coming from other states will no longer have to self-isolate, Gov. Doug Burgum said in a press briefing Friday (May 8).
"This allows for people to travel freely within the United States and releases requirements for people returning to our state, even from those areas that were previously defined as high outbreak areas; releases people from having to self-isolate or quarantine when they come back." Burgum said. "The exception to this is international travelers."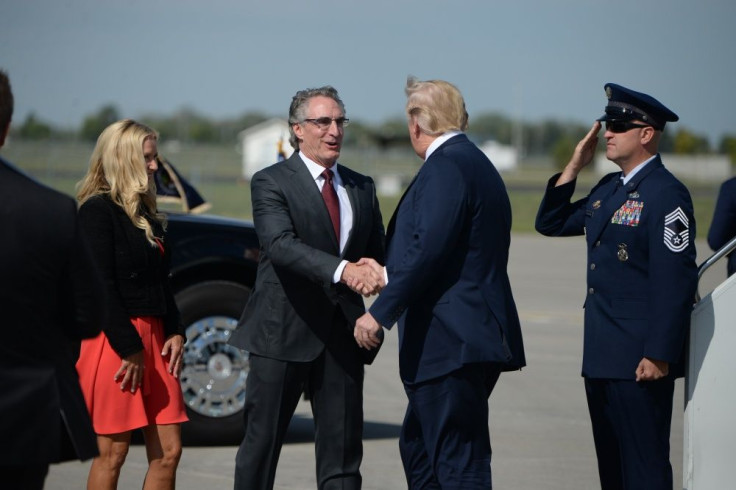 Following the announcement, the state's health officer Mylynn Tufte amended the 14-day quarantine orders for domestic travel. However, Tufte also said that, despite the change, she is still strongly recommending locals to limit their travels to essential errands or essential work.
The relaxation of the quarantine orders in North Dakota comes as the state had two more deaths from COVID-19. The patients were both in the '80s and had underlying medical conditions.
As of May 8, North Dakota has 1,425 positive coronavirus cases and 33 deaths, per the North Dakota Department of Health. The state has done a total of 42,501 tests.
Meanwhile, a study from Harvard revealed that North Dakota is one of only nine states that should reopen its economy because of its sufficient testing capacity. The other states are Alaska, Hawaii, Montana, Oregon, Tennessee, Utah, West Virginia and Wyoming.
North Dakota's next move is to do more tests in its 218 long-term care and assisted living facilities, where a large number of COVID-19 cases have been traced. The tests have, in fact, revealed a couple of asymptomatic cases at a nursing home in Williston and the individuals have now been isolated.
The state will also be one of the first areas to try the new exposure notification app from a collaborative effort between Apple and Google, which will be incorporated in North Dakota's CARE19 app.
Meanwhile, Burgum reminded residents of North Dakota to still take necessary precautions.
"The virus is still in many states of the nation," he said. "We are in good shape, but that doesn't mean (the virus) can't show up again."
© Copyright IBTimes 2023. All rights reserved.