Coronavirus Update: NY COVID-19 Patients Are Being Treated With Anti-Malarial Drug
KEY POINTS
New York health care providers use the anti-malarial drug in a last-ditch effort
There is very little scientific evidence that the drug can fight coronavirus
Research on the drug is promising, but it is not known if it can cure sickness
As the total confirmed COVID-19 cases in New York State reach 123,018 with a staggering death toll of 4,159, government and health officials are willing to try almost anything. This included treating coronavirus patients with hydroxychloroquine, an anti-malarial drug, along with the antibiotic Zithromax or azithromycin.
There is little scientific evidence on the efficacy of the drug combination's use to fight COVID-19. State officials, however, are banking their hopes on a small study showing hydroxychloroquine may have helped a small group of patients who were mildly ill from COVID-19 to recover. President Trump has been touting the anti-malarial drug as a potential lifesaver.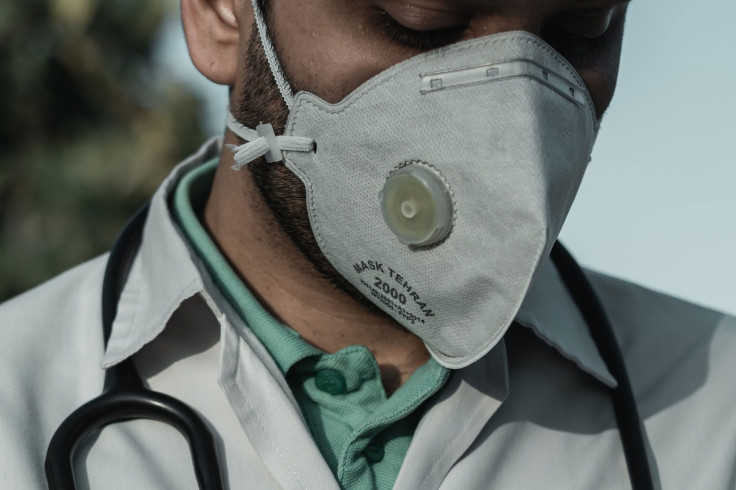 Health Experts Are Sounding Alarm Signals
For Dr. Anthony Fauci, promoting the drug combination of hydroxychloroquine and azithromycin as possible COVID-19 treatment is very premature. A White House Coronavirus Task Force member and National Institute of Allergy and Infectious Diseases director, Dr. Fauci said the data did not come from a controlled clinical trial. "You really can't make any definitive statement about it," Dr. Fauci said when asked about the efficacy of the drug combination if used to treat COVID-19 patients.
Dr. Fauci also stated that only controlled clinical studies could confirm if the said drug combination is both safe and effective to use in treating COVID-19 cases. Such studies can also reveal vital information as to when to use the drugs and its dosage. "In general if hydroxychloroquine really, really worked, and it was a magic drug for COVID-19, we would know it by now," said Dr. David Sullivan, who is is an infectious disease physician at the Johns Hopkins Bloomberg School of Public Health malaria research institute and a professor of microbiology at the same institution.
Still Going Ahead
Despite the warning bells sounded by health experts, Gov. Andrew Cuomo, along with the state's health advisers, went ahead with the plan of using the drug combination. Albany University Public Health Dean Dr. David Holtgrave stressed that time is of the essence. He is a member of the state's research team.
Another official from the state's Health Department said that the DOH has already shipped hydroxychloroquine doses to some 56 hospitals across the state. The official said the quantity they shipped might be enough for approximately 4,000 patients. He also said that patients have been receiving doses as part of four or ten-day regimens. The impact of the drug is being observed by the University of Albany's School of Public Health. Fortunately, the results of the study can be obtained in several weeks instead of months.
Clinical Trials Are Being Conducted
Reports also say that some institutions are conducting clinical trials to see whether hydroxychloroquine can help in blocking COVID-19 transmission. Among these institutions is the NYU Langone Medical School, which is conducting a random clinical trial with a grant worth $9.5 million from the Bill & Melinda Gates Foundation.
Dr. Anna Bershteyn, an assistant professor with the Department of Population Health at NYU Langone and the co-principal investigator of the study, said there is no proven way, at present, to prevent COVID-19 infection after exposure to the virus. She, however, stated that, if hydroxychloroquine can offer protection, it could be an effective tool to fight the pandemic. If it does not, then, people should just steer clear of unnecessary risks from taking the drug.
Malaria, Lupus, And Rheumatoid Arthritis
The drug has been used for a long time in treating lupus, malaria, and rheumatoid arthritis. Potential side effects of the drug include tinnitus, mood changes, fatal heart arrhythmia, skin rashes, vision loss, and hair loss. Even health officials are cautious about the drug, saying they do not expect hydroxychloroquine to be a miracle drug for COVID-19.
The same cautious approach has been exercised by Dr. Anthony Fauci. When asked recently if the drug may be considered a COVID-19 treatment, he answered in the negative. "The answer is no … The evidence that you're talking about … is anecdotal evidence," Dr. Fauci said.
A Clash Of Ideas
Dr. Fauci has been on the receiving end of criticisms due to his position on the drug combination. According to reports, he and Director of Trade and Manufacturing Policy Peter Navarro got into a heated argument regarding the unproven treatment for COVID-19. In a report by Axios, Fauci was, reportedly, accused by Navarro of opposing the temporary ban of the administration on travel from China after the doctor cautioned against hydroxychloroquine use.
"You were the one who early on objected to the travel restrictions with China. There is no evidence that Fauci publicly criticized the administration policy on travel from China during the outbreak," Navarro told Fauci. During a press briefing on March 12, Fauci even praised the policy.
A source, who told Axios about the incident between Fauci and Navarro, said what happened was unusual. "There has never been a confrontation in the task force meetings like the one yesterday. People speak up, and there's robust debate, but there's never been a confrontation. Yesterday was the first confrontation," the source close to the situation claimed.
Ongoing Clinical Trials For Other Drugs
On the other hand, several other facilities are conducting clinical trials for certain anti-viral drugs like Remdesivir and Sarilumab. Remdesivir is a drug that can incorporate itself into the virus' genome, while Sarilumab is an IL-6 inhibitor. Research facilities conducting these clinical trials include Long Island Jewish, Lenox Hill, and Staten Island University hospitals.
© Copyright IBTimes 2022. All rights reserved.
FOLLOW MORE IBT NEWS ON THE BELOW CHANNELS