Coronavirus US Update: Several States To Reopen Businesses On Monday
KEY POINTS
Republican Red States, mostly in the south, are taking a huge risk by re-opening parts of their economies to businesses
None of these states has met the new federal guidelines on state re-openings
The early rush to re-open for business carries with it the risk of re-igniting COVID-19 infections among more of the populations
More Republican Red States plan to partially re-open for business Monday (April 27), even as results from Georgia's limited re-opening Friday showed many business owners refusing to take the step.
Tennessee, Mississippi and Montana -- all Red States -- will join Georgia, Oklahoma, Texas, Colorado and Alaska, which all re-opened partially since Friday. Except for Colorado, the rest are all Red States.
Business re-openings in Tennessee, Mississippi and Montana will be measured and calibrated to avoid spreading COVID-19 and reigniting the feared second wave that might be more devastating than the outbreak now. Strict social distancing among customers and hygiene practices among customers and staff will be enforced when these states ease the lockdowns in place for more than a month.
In Tennessee, restaurants and shops in most of the state's 95 counties will swing open their doors Monday morning to receive customers. Retailers will follow suit Wednesday.
Restaurants and shops must keep employers and customers at least six feet apart. Staff and customers will have their temperatures taken. Employees will be encouraged to wear cloth face coverings and will be asked about any possible exposure to COVID-19 positive people.
On the other hand, six counties (Davidson, Shelby, Knox, Madison, Hamilton and Sullivan) have decided not to reopen but will do so when their respective health departments give the green light. Restaurants in the 89 other counties will only be allowed to open at 50% capacity (or half their usual customer numbers).
"We are pursuing a careful, measured approach to reopening our economy that does not depend on heavy-handed mandates but instead provides practical tools for businesses of all sizes," said Tennessee governor Bill Lee. "We must stay vigilant as a state, continue to practice social distancing, and engage in best practices at our businesses so that we can stay open."
Tennessee is the 19th most COVID-19 infected state with 9,667 confirmed cases and 181 deaths, according to Worldometer.
In Mississippi, a "safer at home" order will take effect 8:00 a.m. Monday that will allow most retailers to reopen at 50% capacity. An order to this effect from Gov. Tate Reeves, however, won't allow businesses requiring social contact to reopen. These businesses include salons, spas, gyms, spas and tattoo parlors.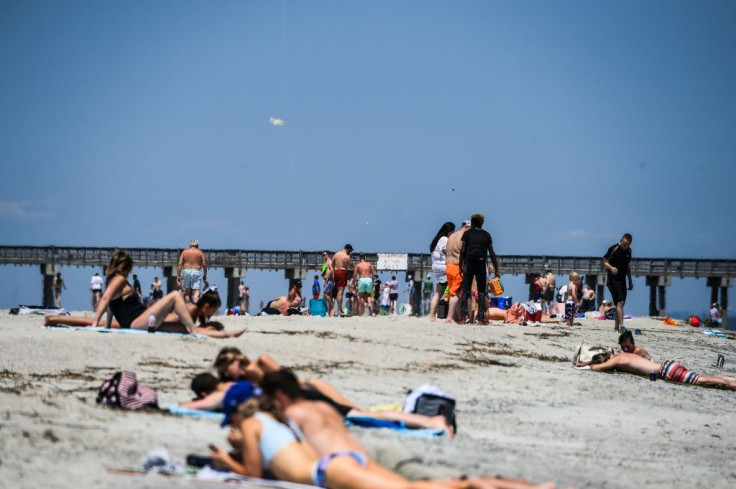 Restaurants are still restricted to drive-thru, carry out and delivery. Places of entertainment such as casinos, theaters, bars and museums will also need to close earlier.
"This safer-at-home order is not a return to normal. I wish it was," said Reeves.
Montana's retailers will reopen Monday. Hair and nail salons, body art and massage parlors are among those that can open, said Gov. Steve Bullock. These firms, however, are strongly urged to follow state guidelines that mandate fewer customers, screening customers for symptoms and encouraging employees and customers to use non-medical face masks.
"I know Montanans are hurting," said Bullock. "I do know that we need to figure out ways to get to what a new normal might look like, and these are those measured steps to do so."
All these states follow in the footsteps of Georgia, which became the first to announce a reopening despite being one of the last states to institute stay-at-home orders. Georgia is currently the country's 12th most infected state with 23,481 confirmed cases and 916 deaths.
Georgia Gov. Brian Kemp last week announced he'd allow some businesses such as hair salons and gyms to resume business starting April 24. His order, which critics said violated the new federal guidelines governing state re-openings, was assailed by local and national leaders.
"Certainly as mayor, my power does not supersede that of governor, but I do have the power of my voice," said Atlanta Mayor Keisha Lance Bottoms. "I am asking people to please stay home.
© Copyright IBTimes 2023. All rights reserved.