Corruption Concerns Loom Over Guatemalan Run-off Election Following Violence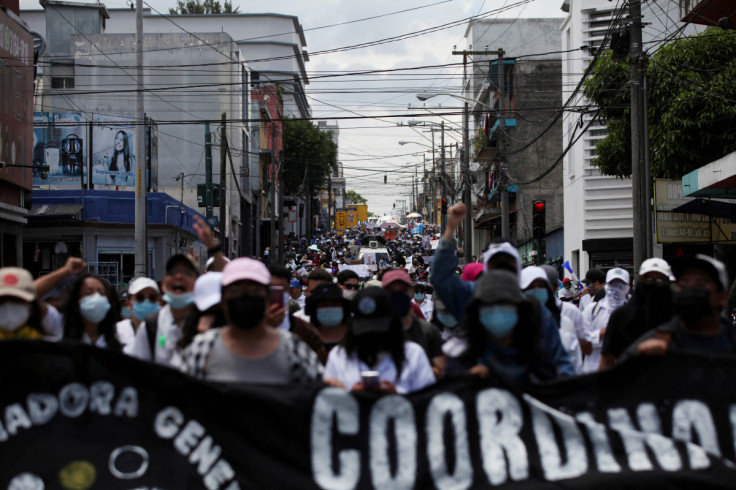 KEY POINTS
The Guatemalan election ended without a candidate and a run-off will take place on Aug. 20
Calls from the Organization of American States (OAS) to accept the results of the election are starting early
Fears of violence and corruption are rising among human rights groups and Guatemalan citizens
Sunday's presidential election in Guatemala ended without any candidate securing the necessary 51% of the vote to win, resulting in a run-off on Aug. 20. The run-off will determine the winner between the two front-runners, Bernardo Arevalo and former Guatemalan first lady Sandra Torres.
The election sparked significant controversy among Guatemalans, with voting being suspended in two municipalities due to violence. This has raised concerns about further unrest during the second round of voting. In an attempt to prevent any problems, the Organization of American States (OAS) is urging Guatemalans to respect the election's outcome prior to the August run-off.
The OAS recently released a statement asking "institutional, political, and social actors to approach the process with a sense of democratic responsibility and refrain from making statements that fuel social division" in anticipation of the second round of voting.
Apart from outright violence, corruption remains a major concern in Guatemala.
While there were more than 20 candidates in the general election, several were disqualified due to procedural issues and technicalities. Many of those disqualified were outspoken critics of the current administration and corruption in Guatemalan politics.
Power in Guatemalan politics is concentrated among the country's elites, who are gaining influence across various branches of the government, including the public prosecutor's office.
Edgar Ortiz, a constitutional law professor in Guatemala City, publicly said, "The wind is blowing against the candidates seen as opponents of the ruling coalition." He further criticized the state of the legal system, describing it as unpredictable and arbitrary.
Meanwhile, journalists in Guatemala are facing prosecution, seemingly as a form of political retaliation for their investigations into corruption.
Human rights groups, such as the OAS' Inter-American Commission on Human Rights, believe that the erosion of the justice system is causing "serious and worsening setbacks" for those fighting against corruption in Guatemala.
The Washington Office on Latin America (WOLA) claimed in a 2022 report that "a large part of Guatemala's justice system has been co-opted by a network of corrupt political, economic, and military elites seeking to advance their own interests and engage in corrupt practices with impunity."
Some rights groups believe that corruption resurged in the country when former President Jimmy Morales forced the United Nations-backed International Commission against Impunity in Guatemala (CICIG) to disband and leave the country.
These circumstances have led many Guatemalans to believe that the outcome of the election is predetermined and favors candidates who uphold the corrupt institutions in the country. International human rights groups will continue to monitor the election as it progresses.
© Copyright IBTimes 2023. All rights reserved.