Could Hugo Chavez's Death Be Good News For Venezuelan Tourism?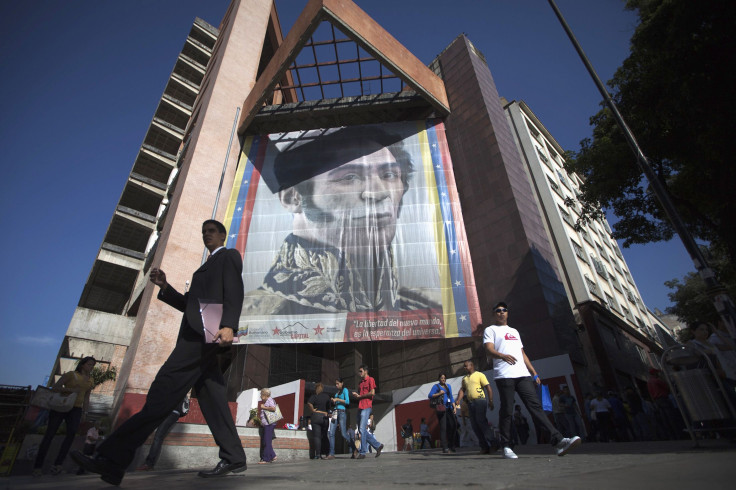 Onlookers will debate whether Hugo Chavez helped or hurt his nation for years to come, but as the world nitpicks every detail of his reign in the weeks after his death, one thing is certain: Under Chavez's rule, travelers (both business and leisure) stayed far away from Venezuela.
By air, Venezuela is just over three hours from Miami and five from New York, and it has all the makings of a dream vacation, from undulating Amazonian hills teeming with wildlife to towering snow-capped Andean peaks and bone-white beaches along the longest coastline in the Caribbean. Toss in the world's highest waterfall and you've got a nation that should be up there with the world's biggest players. But Venezuela is hardly the hot ticket destination Mother Nature had in store.
Perpetual safety concerns, controversial (and often confrontational) policies under the deceased socialist president and a lack of foreign investment have stifled the nation's tourism industry.
Indeed, tourism dropped almost overnight when Chavez came to power in 1999 and continued to decline during the first half of his 14-year rule. Visitor numbers reached their nadir in 2003 before a nominal increase over the last decade, but as global tourism arrivals exceed 1 billion, Venezuela has yet to reach its pre-Chavez levels.
Even neighboring Colombia, which, arguably, has one of the worst reputations in the Americas thanks to decades of guerrilla and drug wars, sees nearly four times as many visitors as Venezuela.
So what's the problem? Tracking the biggest deterrent is simple: Money.
Caracas, The Most Expensive City In The World?
Venezuela has an insular monetary policy that has made exchange rates a nightmare. The bolívar is widely regarded as an overvalued currency, and Caracas even cracked the top echelon of the Economist Intelligence Unit's list of the world's most expensive cities in 2013.
"Some observers may be surprised to see Caracas feature among the 10 most expensive cities," lead author Jon Copestake noted. "Price volatility in the Venezuelan capital has certainly been strong -- so strong, in fact, that official inflation reached almost 20 percent, while aggregate price movements in the survey were over 25 percent year on year."
Bit if alternative exchange rates were applied, Copestake added, Caracas would be on par with the cheapest cities surveyed.
Money has also stifled foreign investment. Some 1,100 companies had their assets seized and nationalized between 2007 and 2012, according to the Venezuelan Confederation of Industries.
"In this hostile environment, potential investors have decided to look elsewhere after pondering the risks of committing resources in Venezuela," Euromonitor International stated in its latest report on Venezuela. "As a result, competition for travel and tourism services, such as accommodation and transportation, is deficient, lacking high-quality infrastructures and generating prices that are not attractive to foreign travelers.
"Given the government's management problems, inefficiencies are expected to arise and become more acute, resulting in costly operations with very low or no profitability. Any industry that has experienced government intervention is prone to such problems, and travel and tourism is no exception."
Chavez's threat in 2011 to seize the yachts and private property in Los Roques -- the exclusive archipelago of pristine Caribbean islands off Venezuela's coast that is one of the tourism industry's biggest success stories -- only furthered people's skepticism of investing.
With such erratic policies (and threats) of expropriations, the business environment in Venezuela is extremely challenging.
Unlike in countries in Latin American and the Caribbean with a robust tourism industry, many hotels and facilities in Venezuela are now owned by the state-run tourism agency, Venetur, created in 2005. The result is an underdeveloped and sporadic network of sites that lack safe and secure links, not to mention proper promotion.
Chavez saw it differently. He noted in 2008 that his administration was "socializing tourism."
"Rather than an elite tourism, we're promoting popular tourism, social tourism … a humane, and very ecological and diverse tourism."
Tamara Pearson of Venezuela Analysis enthused last year that through Venezuela's "Bolivarian Revolution," the nation was constructing tourism "for the development of humanity, rather than the development of the bank accounts of a few tasteless business owners."
"It's contextualized tourism aimed at fomenting community organization, encouraging environmental and ecological awareness and appreciation, rescuing local culture and collective history, and promoting solidarity and knowledge exchange between regions," she wrote.
It may sound nice in theory, but the actuality has yet to manifest.
World's Most Dangerous Country?
Safety is yet another barrier for tourism. In 2008, the U.S. Department of Homeland Security's Transportation Security Administration announced that it had been unable to assess security measures at international airports in Venezuela that serve as the last point of departure for the U.S. because the Venezuelans had refused multiple requests to allow such assessment. Since then, the agency has urged all carriers to notify ticket purchasers in writing of the situation.
Moreover, the State Department warns, "Violent crime in Venezuela is pervasive, both in the capital, Caracas, and in the interior."
"The country's overall per capita murder rate is cited as one of the top five in the world," the warning continues, noting that in 2011 there were more than 19,336 homicides, according to the independent organization Venezuelan Violence Observatory (the government stopped publishing most crime statistics in 2004). The State Department's lengthy warning also discusses kidnappings, theft and extortion at Maiquetia Airport, the international airport serving Caracas.
Tourism Minister Alejandro Fleming dismissed the country's violent image last May as an international campaign in the media.
"The media says that Venezuela is unsafe, unstable and dangerous; that the revolution, commander-president Chavez, his government and we revolutionaries eat people," he said on the television show "Contragolpe" (Countercoup), according to local reports. "The revolution has managed to break and knock down this media mould … which has dealt with the image of Venezuela in a disrespectful and even irresponsible way."
Fleming announced in January that Venezuela received 782,686 foreign tourists in 2012, a 25.2 percent increase over the previous year and 46 percent more than in 2010. One third came from neighboring Colombia and many of the others were visiting family (rather than vacationing), but Fleming saw the numbers as a sign of the confidence people have in national and international tour operators in the country.
Lingering safety concerns, monetary issues and leftover policies from Chavez, however, are likely to leave the South American nation off most people's bucket lists for the time being.
Yet, Venezuela does have a major new attraction that could attract hordes of visitors this year after it's unveiled at the Military Museum (soon to be known as the "Museum of the Revolution"): Hugo Chavez himself -- embalmed and on display inside a glass tomb "for eternity."
FOR FREE to continue reading
✔️ Unlock the full content of International Business Times UK for free
offer available for a limited time only
✔️ Easily manage your Newsletters subscriptions and save your favourite articles
✔️ No payment method required
Already have an account? Log in
© Copyright IBTimes 2023. All rights reserved.