'Counting On' Star Josiah Duggar Reveals His Dream Woman, Seemingly Addresses Marjorie Jackson Split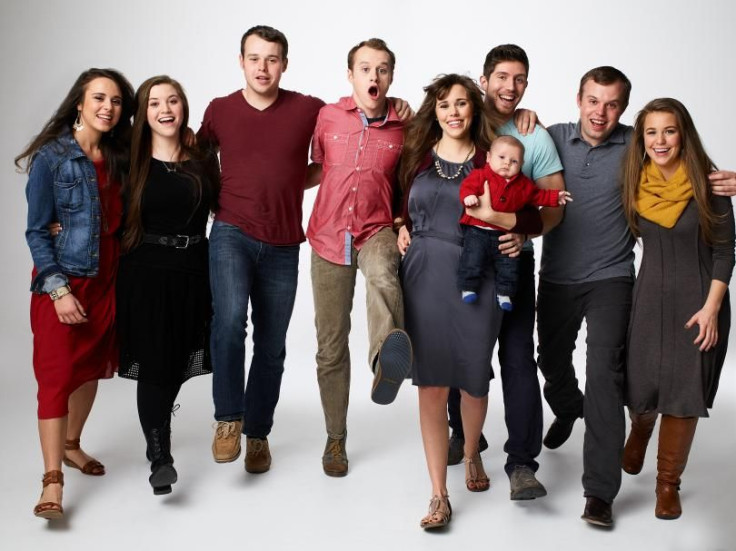 Tuesday's "Counting On" was all about the Duggar men's dating preferences (sans a few, short clips from Jinger Duggar's engagement trip). After parting ways with girlfriend Marjorie Jackson just over a year ago, Josiah Duggar opened up about his dream woman in the Season 2 episode, titled "Guys' Guide to Courting."
The 20-year-old didn't specifically touch on his August 2015 split from Marjorie, whom he courted for four months before deciding to just remain friends, but he did reveal a possible reason for their breakup.
"The older I get the more I realize how young I am and how much more I have to mature in life," he shared. "So yes, I'm interested in somebody, but as I get closer I'm like, 'Whoah, I've really got to work on some things.'" As previously reported, Josiah revealed in March that he and Marjorie broke up because she felt the timing was off, but hinted they may get back together.
Like his other male siblings, Josiah was asked about his dating preferences in the episode, and he shed some lights on qualities he looks for in a woman. Josiah couldn't determine his dream girls' hairstyle, saying it was a tossup between blondes and brunettes, but he could nail down a personality he would like to see in a potential future wife. The eight oldest Duggar said he would enjoy someone who was neither too shy or outgoing, someone more organized than himself and being the family comedian, a person with a good sense of humor. "Because you've got to accept mine," he said.
Now single, Josiah said he's interested in the courtship process and already has a plan in mind for a future relationship. "Every relationship is different. Theres are all kinds of different scenarios. People are raised differently. Some people don't know anything about courtship. But generally the idea is, hey, if you're really interested and you really want to do this right, you really want to guard her heart. What I would do is I would go talk to the dad first and say, 'Hey, I'm kind of interested in your daughter. Mind if I spend some time around your family?'"
Josiah added he would also like to include chaperones on his dates (as he did in the past) in an effort to respect the women he's with and their families. "I don't want to do anything that I would regret later on in life," he explained.
© Copyright IBTimes 2023. All rights reserved.