Couple Suspected Of Murder In Arizona Escape From Extradition In Utah
A couple accused of killing an elderly man managed to escape custody in Utah during their extradition.
The escape occurred on Monday night as Susan and Blane Barksdale managed to overpower two security officers assigned to their extradition. They then fled from officers and managed to disappear somewhere near Blanding, Utah.
The couple was originally arrested on murder charges connected to the death of 72-year-old Frank Bligh, who was killed in April.
Bligh's death occurred as part of a fire that broke out at his home in Tuscon, Arizona. Authorities responded to try and deal with the fire, which escalated after an explosion intensified the blaze. However, Tuscon police were suspicious when his body was found but his car was gone. And their suspicions were proven correct when investigators discovered the fire had been set intentionally.
Investigators quickly narrowed in on the Barksdales and filed arrest warrants on charges of first-degree murder, first-degree burglary, arson of an occupied structure, felony criminal damage and theft.
By that time, the couple had fled the state, prompting a nationwide manhunt. They were eventually located in New York and arrested by police on May 24th. An extradition order was quickly filed following their arrest, which saw the couple Arizona-bound from Henrietta, New York.
The pair were last spotted driving a damaged, red GMC Sierra pickup truck and are believed to be armed and dangerous. Tuscon police also said Tuesday that while they are unsure the direction they are heading, investigators have received information they are traveling through Arizona. Police are also being assisted by the FBI, U.S. Marshals, and Apache County Sheriff's Office in the search.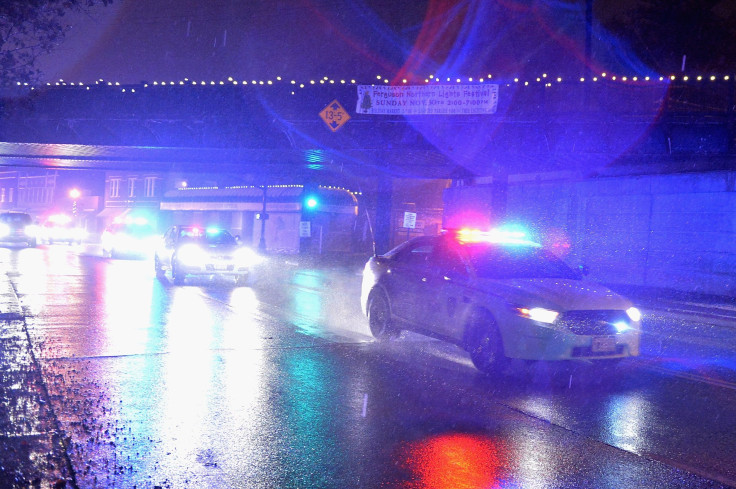 © Copyright IBTimes 2023. All rights reserved.