Crypto Executives Weigh In On Grayscale's Win Over SEC In Court: 'Significant Stride Forward'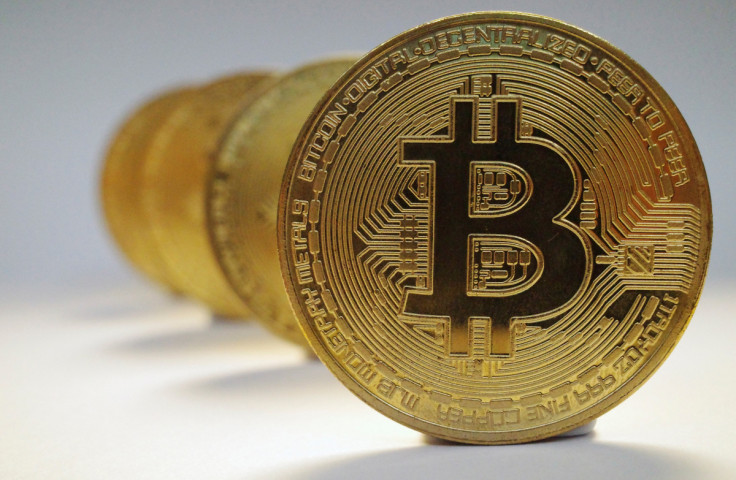 KEY POINTS
Grayscale Investments considers its win "a monumental step forward for all who have been advocating for Bitcoin exposure through the added protections of the ETF wrapper"
Vivek Ramaswamy said the "decision is strong and clears a path to keep Bitcoin & blockchain innovation in the U.S. instead of overseas"
As of 5:01 a.m. ET on Thursday, BTC was trading in the red zone at $27,229.08
When a federal appeals court sided with Grayscale Investments on Tuesday in its legal battle against the U.S. Securities and Exchange Commission (SEC) over its attempt to convert its Grayscale Bitcoin Trust (GBTC) into an exchange-traded fund (ETF), many considered it a huge win. But what does it mean to spot Bitcoin ETF and to the broader cryptocurrency industry?
Republican presidential candidate Vivek Ramaswamy shared his insight on Grayscale's latest win in court and is quite bullish on Bitcoin.
He said "the shadow government in D.C. is out of control" with the federal courts as the "only remaining line of defense against the unlawful rogue behaviors of the three-letter government agencies." He added that the court's "decision is strong and clears a path to keep Bitcoin and blockchain innovation in the U.S. instead of overseas."
The conservative entrepreneur and pro-Bitcoin presidential aspirant also said in his latest post on X, formerly known as Twitter, that Grayscale's issue "should have never reached the courts in the first place," assuring the public that "on Day 1, I will rescind *all* federal regulations that fail the Supreme Court's test in West Virginia vs. EPA - which quite literally includes *most* federal regulations."
Like Ramaswamy, crypto executives view Grayscale's latest win as a victory for the greater cryptocurrency industry.
"Grayscale's recent legal victory marks a significant stride forward, especially so soon after the favorable ruling from the federal Ripple case. Each triumph for blockchain firms brings us closer to a broader, institutional embrace of cryptocurrencies," Artem Gordadze, founder of management consulting company Chainadoption.io, said in a note to International Business Times.
"The current market landscape shows that institutional players have crafted the infrastructure required for an array of crypto-linked products. These offerings include custody services, ETFs, yield-oriented opportunities and a variety of tokenized offerings," the product and business development leader, who has 10 years of experience across the FinTech, Blockchain and gaming sectors, further said.
"Considering the financial resources channeled into these endeavors, it becomes increasingly implausible to envision a scenario where they would falter in their pursuit of favorable court decisions to serve their ambitious integration into the industry. The eventual realization of these ambitions would unleash numerous live products, thrusting open the doors to a multi-billion-dollar market," he added.
Aleksander Borowski, general director of EMEA at Coinchange.io, an app and platform for automated and risk-managed wealth management through DeFi, also shared his comment on Grayscale's latest win.
"The news about Grayscale's petition is an event that will be felt throughout the crypto ecosystem. This could set the stage for the first Bitcoin ETF in America and feels like a breath of fresh air for crypto enthusiasts. If the Bitcoin ETF takes off, it would set a precedent for more crypto ETFs to emerge. What we're looking forward to is this move to attract institutional investors to the crypto, Web3 and digital asset space. This would lead to more transparency and increase the sense of legitimacy for outsiders," Borowski told IBT.
"Broader implications point to Grayscale unlocking almost $5.7 billion, but that's just the beginning. For digital asset companies, the battle against regulatory hesitancy has been going on for years. The Bitcoin ETF is likely to be launched, and it will be a catalyst for change that will eventually be a more authentic reflection of the market. It's not a guarantee of course, but if this launches, and is successful, then it will clear the way for further innovations, adoption and acceptance for crypto," the Coinchange.io executive added.
Gracy Chen, managing director of the Seychelles-based crypto exchange Bitget, said, "Grayscale's Victory is a phase, with uncertainties ahead this court ruling only deemed the SEC's rejection of Grayscale's GBTC proposal as arbitrary and demanded a reevaluation. In the future, the SEC might still reject Grayscale's application to convert GBTC into an ETF based on other reasons. Nevertheless, to some extent, the court's decision sets a precedent for the cryptocurrency industry and has a positive impact on applications for BTC spot ETFs by firms like BlackRock and Fidelity."
"Grayscale's victory over the SEC's lawsuit marks progress in the BTC ETF application process. However, due to factors like BTC's susceptibility to manipulation and liquidity concerns, the SEC is likely to exercise stricter scrutiny over BTC spot ETF approvals. Nevertheless, with BTC's continued development, more traditional asset management firms may join the queue for BTC spot ETF applications. ETF approval might just be a matter of time. Once BTC spot ETFs are gradually approved, they could attract significant external capital to the cryptocurrency market, highly likely to usher in a bullish market phase again," Chen, who is a former TV host and a self-proclaimed crypto nerd, added.
The lawsuit filed by Grayscale Investments against the SEC accused the financial regulator of arbitrarily rejecting its ETF application even though it has approved several similar products via Bitcoin futures ETFs in the past.
The federal appeals court said in the 20-page decision that "the denial of Grayscale's proposal was arbitrary and capricious because the Commission failed to explain its different treatment of similar products. We, therefore, grant Grayscale's petition and vacate the order."
For Grayscale Investments, its recent win in the court "is a monumental step forward for all who have been advocating for Bitcoin exposure through the added protections of the ETF wrapper."
As of 5:01 a.m. ET on Thursday, BTC was trading in the red zone at $27,229.08 with a 24-hour trading volume down by 53.60% at $14.43 billion, representing a 0.53% decrease in the last 24 hours and a 2.9% gain over the past seven days.
Based on the latest data from CoinMarketCap, Bitcoin's total circulating supply stands at 19.74 million BTC, with its value down by 0.83% at a 530.15 billion market cap.
© Copyright IBTimes 2023. All rights reserved.