COVID Vaccine Linked To A Rare Blood Disorder?
A small number of people reported developing a rare blood disorder after receiving the COVID-19 vaccine. That set off alarms for people already reluctant about being vaccinated.
The New York Times reported Monday about 36 people claiming they developed a condition called immune thrombocytopenia (ITP) following the injection. The disorder strips the blood of platelets, which are essential to clotting.
A Florida obstetrician developed ITP three days after he received the first dose of the two-part vaccination. Treatments failed to restore Dr. Gregory Michael's platelets and he died from a brain hemorrhage.
Those 37 cases come from the more than 31 million in the U.S. who have received the vaccine. The cases of ITP involved vaccines developed by Pfizer-BioNTech and Moderna. Those are the only two strains of the vaccine approved for emergency use in the U.S.
However, there has been no link established between the vaccination and the blood disorder, according to Health.com. And if there is a direct relationship between being vaccinated and developing ITP, it is not a common side effect.
Dr. James Bussel of Weill Cornell Medicine in New York said there was only clear evidence of ITP in 19 of the reported cases. They were divided equally between the manufacturers of the vaccine with no specific risk by age or gender.
"When millions are vaccinated, there inevitably will be some people who develop ITP," Bussel said.
In clinical trials involving more than 70,000 subjects between the two developers, serious side effects were rare.
Those effects developed at similar rates among participants in the trial, those receiving the vaccine or the control group. ITP is not mentioned in the trial data from either company. The data was published separately in the New England Journal of Medicine.
The disorder can develop from different types of vaccinations, according to an August article published in the International Journal of Infectious Diseases. Autoantibodies – presumably from the vaccine – inhibit platelet production and impair the ones already present in the patient's blood.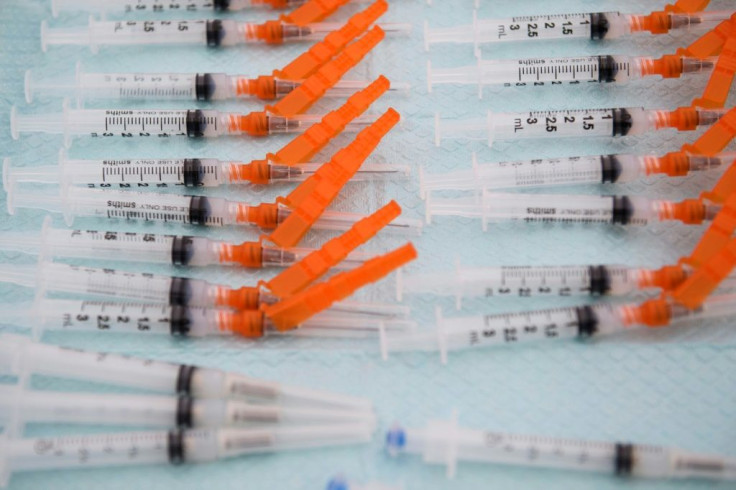 © Copyright IBTimes 2023. All rights reserved.