COVID Vaccine Wasted: Short Supply Gets Shorter After Clinic Tosses Vials
As many as 50 vials of the COVID-19 vaccine were wasted this week. This comes as only 2.1 million U.S. residents have received the vaccine to date.
Advocate Aurora Health medical center in Grafton, Wisconsin, made the costly mistake, a storage misstep which the facility said was due to a "human error," WTMJ, an NBC affiliate out of Milwaukee, reported.
The error occurred when an employee took the Moderna vaccine vials out of a storage freezer to access another item and failed to return the vials. The vials need to be kept at a temperature between minus 13 and 5 degrees Fahrenheit or 36 to 46 degrees Fahrenheit for up to 30 days for use, The Hill said.
Because of the cold-storage requirement to keep the COVID vaccine, the vials had to be tossed without being administered.
"We learned that about 50 vials of Moderna vaccine were inadvertently removed from a pharmacy refrigerator overnight," an Advocate Aurora spokesperson said.
"While some of the vaccine was administered to team members on Dec. 26 within the approved 12-hour post-refrigeration window, unfortunately, most of it had to be discarded due to the temperature storage requirements necessary to maintain its viability."
The spokesperson continued by saying, "We are clearly disappointed and regret this happened."
Vials of the Moderna vaccine contain multiple doses of the drug, which are administered in two doses that are spread about a month apart.
The Moderna drug requires cold storage temperatures due to its fragile particles and because no preservatives are present. It also cannot be refrozen after thawing.
However, the cold storage requirements of the Modera COVID vaccine are not as stringent as the Pfizer-BioNTech vaccine, which has a temperature requirement of minus 94 degrees Fahrenheit and can be stored for up to five days refrigerated at 35 to 46 degrees Fahrenheit.
A total of 100,000 doses of the Moderna vaccine and 84,825 doses of the Pfizer-Bio-NTech vaccine have been allocated to the state of Wisconsin, according to the Wisconsin Department of Health Services. The state has administered 10,358 vaccines as of Dec. 20.
The Centers for Disease Control and Prevention has issued a phased approach to rolling out the COVID vaccine, with long-term care facility residents and staff receiving the first doses of the drug under Phase 1A.
The general American public is not expected to receive the vaccine until the spring or summer of 2021.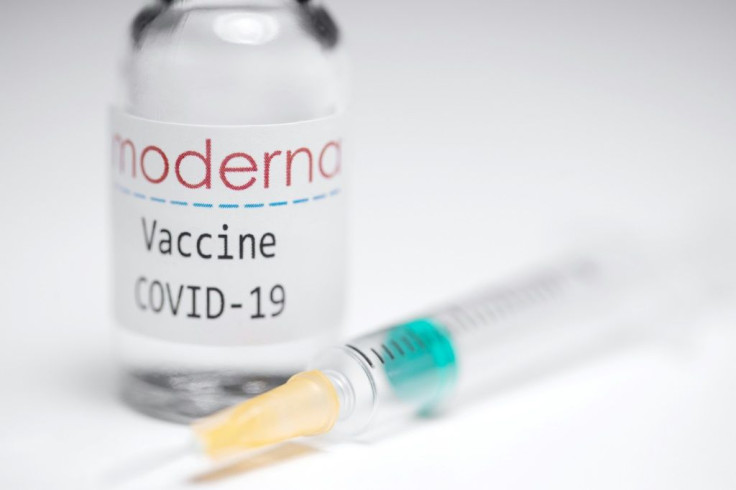 © Copyright IBTimes 2023. All rights reserved.