CRAB Cluster: Superbug Spread In New Jersey Hospital Amid COVID-19 Surge
KEY POINTS
A New Jersey hospital reported a CRAB cluster in May
It recorded 34 cases in a few months
At the time, the hospital had to make changes to infection prevention practices because of rising COVID-19 cases
A hospital in New Jersey battled an increase in superbug cases amid a surge in COVID-19 admissions in the spring. The Centers for Disease Control and Prevention (CDC) says this highlights how hospitals can be vulnerable to such outbreaks when they get overwhelmed because of COVID-19.
COVID-19 and CRAB outbreak
In a report, published Tuesday, CDC said an unnamed New Jersey hospital reported a cluster of Carbapenem-resistant Acinetobacter baumannii (CRAB) infections on May 28, when there was a surge in COVID-19 hospitalizations. CRAB is a multidrug-resistant pathogen known to spread in hospitals. Calling the superbug "opportunistic," the CDC said CRAB is a "threat in healthcare" as it can cause outbreaks in hospitals and nursing homes.
The New Jersey Department of Health (NJDOH) reportedly found 34 patients with "hospital-acquired" CRAB infection or colonization from February to July, 21 of whom were admitted to the ICUs that were for COVID-19 patients.
Among the patients, 14 were diagnosed with CRAB ventilator-associated pneumonia and four of them had bacteremia. Ten patients with CRAB infection died. Twenty-three were eventually discharged while one remained hospitalized "at the time of this report."
Infection prevention practices
According to the authors, CRAB has often been linked to breaches in infection prevention and control (IPC) practices. The New Jersey hospital experienced changes in IPC practices because of shortages in personnel, medical equipment and personal protective equipment (PPE).
For instance, ventilator circuits and suctioning catheters that had to be replaced after a certain number of days were only replaced when they were "visibly soiled" or malfunctioning, the researchers explained.
By late May, hospital operations, including standard IPC practices, returned to normal as COVID-19 hospitalizations decreased. At the time, the CRAB cases also decreased and there were only zero to two cases per month, the authors said. By August, no CRAB cases were reported.
"The COVID-19 pandemic has required hospitals to take unprecedented measures to maintain continuity of patient care and protect health care personnel from infection," the authors wrote. "This outbreak highlights that MDROs can spread rapidly in hospitals experiencing surges in COVID-19 cases and cause serious infections in this setting. To reduce spread of MDROs and the risk of infection for patients, hospitals should remain vigilant to prevent and detect clusters of unusual infections and respond promptly when they are detected."
CRAB infections
CRAB and other superbugs are considered a threat to healthcare. CRAB can cause pneumonia and infections in the urinary tract, bloodstream and in wounds, the CDC explained.
According to the CDC, Acinetobacter bacteria can survive on surfaces for a "long time" and, if left unchecked, it can lead to outbreaks. Although CRAB cases decreased over time, there were an estimated 8,500 cases and 700 deaths in 2017.
"Acinetobacter is a challenging threat to hospitalized patients because it frequently contaminates healthcare facility surfaces and shared medical equipment," the CDC said in a fact sheet that's part of its 2019 Antibiotic Resistance Threats Report.
Unfortunately, CRAB is said to be difficult to treat and, the available treatment options are considered "extremely limited." However, there are some new treatment options currently being developed.
The CDC marks the threat level of CRAB as "urgent."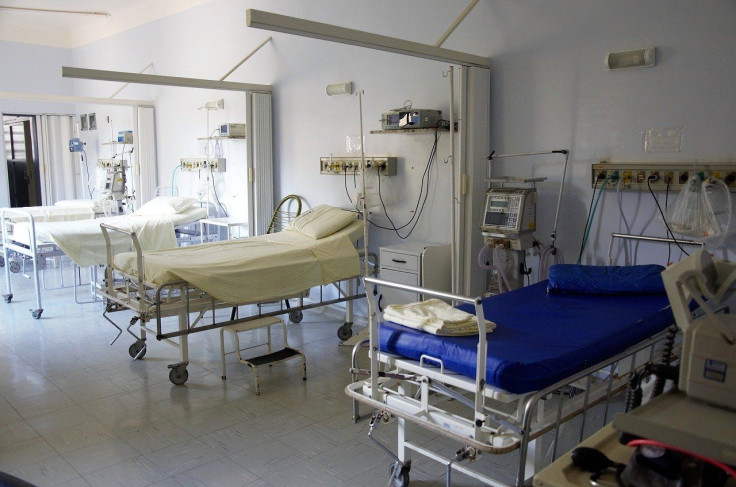 © Copyright IBTimes 2023. All rights reserved.