Craigslist Adoption: Texas Mom, Stephanie Christine Redus, Placed Ad For 3-Year-Old Son Online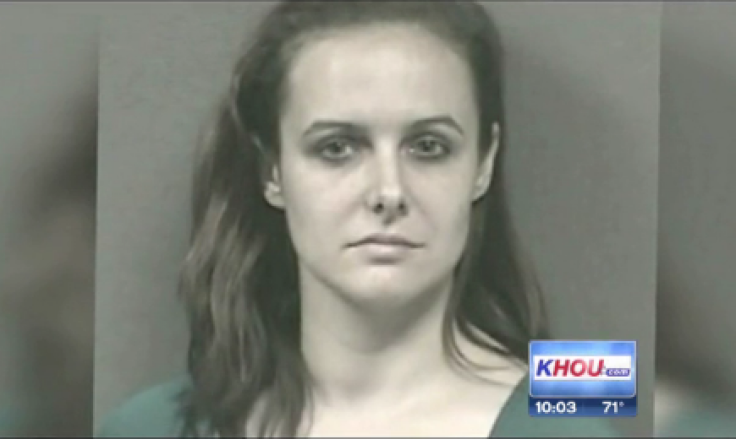 You can find just about anything on Craigslist -- including children. A Texas mother was charged this week with placing an ad on the classified ad site looking for a home for her 3-year-old son.
Stephanie Christine Redus, 29, was charged with advertising for placement of a child, a misdemeanor, after officials found the pregnant mother's ad seeking a new home for her toddler. The mother stated she was overwhelmed by her responsibilities as a single parent in the ad titled, "3-Year Old Child to a Good Home," KHOU reported Wednesday.
"I'm trying to adopt out my 3-year-old old son. I'm not in a good place in my life and don't feel like I can care for him properly but I don't know where to start. If you or know anyone who is interested in caring for him please let me know," wrote Redus, who signed the ad "desperate."
According to Houston police, Redus admitted she posted the illegal ad. She said she was under pressure since her pregnancy prevented her from taking her depression and anxiety medication.
Redus reportedly told authorities at first last week that she never intended to give away her son, claiming she contacted only one family after following the placement of the ad, asking them to send her picture of their home. But in a second interview Monday, Redus confessed she was in contact with several families.
Redus' neighbors, Peg and John Kirby, called the incident shocking, after witnessing the boy frequently playing and swimming in the family's yard. John Kirby calling the mother's actions "stupid," his wife, Peg, said she believes the mother needed to reevaluate her priorities.
"I've never had a son, but I can't imagine any child not being worth trying to keep. … Blessings from God are always a privilege, not to be put on Craigslist," she said. "Honey, I think you need to talk to the Lord before making a decision like that."
Authorities got a grand jury subpoena to serve to Craigslist in order to undercover the origin of the post and track down Redus. As of Wednesday, Redus was released from jail on a $1,000 bond. The unidentified boy is currently in his father's care.
Redus' Facebook profile includes multiple photos of her 3-year-old son she refers to as "Connar." Her page includes the quotes, "The best things in life aren't things: Family," and "I love my family."
© Copyright IBTimes 2023. All rights reserved.