'Creepy': Infinite's DongWoo Finds AirPods He Lost In Korea At His Concert In Macau Two Years Later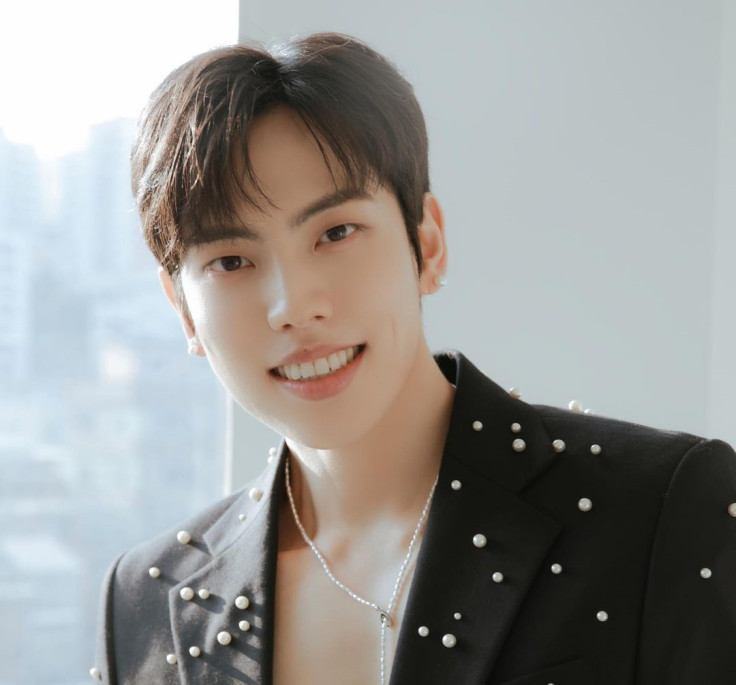 KEY POINTS
DongWoo revealed that he found his lost long-lost AirPods
The location of the AirPods was in Macau
Fans expressed concern that they might have been stolen
Infinite member DongWoo might have found his long-lost AirPods at an unexpected place.
The 32-year-old South Korean rapper recently shared intriguing information with his fans — known as Inspirits — revealing that he appeared to have found his wireless earbuds, which he lost in South Korea about two years ago. The AirPods' location was detected in Macau, according to a post from Twitter user @tene4208.
"The [AirPods] that I lost in Korea [are] near me, [laugh out loud]. Who are you? You, who returned after two years... Should I go look for it before the show? [laugh out loud]," he wrote on an online community app, per an English translation from Koreaboo.
But instead of panicking, DongWoo jokingly urged fans to find his AirPods, though he was unsure which one was lost. He described two of his lost AirPods: one had a gold case with an INFINITE logo and his initials, and the other had embossed Swarovski crystals.
Surprisingly, the alleged culprit seemed to be a fan of the veteran K-Pop group as DongWoo revealed that the person holding his earbuds attended their concert held at the Studio City Event Center over the weekend. He said, "Huh? This person watched my performance!"
The situation has since made rounds on online forum sites in South Korea and sparked concern among the fans. Some fans claimed that the AirPods might be in the hands of a "sasaeng" — a term used to describe obsessive fans that invade the privacy of idols, actors and public figures in the country.
"It's a 'sasaeng'...so f—king creepy," one user alleged, while another commented, "The fact that they came to his concert is irrefutable... creepy."
"It's creepy that 'sasaengs' reveal their presence like that. I guess they didn't reset it on purpose," a third user said.
"Wow, I thought it happened like that by accident after being sold overseas, but I guess Sasaeng did it on purpose... Creepy," a fourth user said.
Another wrote, "What in the world... this is such a weird happening... scary."
In other news, INFINITE recently concluded its' "Comeback Again" tour, held in support of its 7th mini-album, "13egin" — released five years after "Top Speed" in 2018.
L, Kim Sung-kyu, Nam Woo-hyun, Lee Sung-yeol, Lee Sung-jong, and DongWoo made a successful comeback as tickets to the first two nights of the tour at the KSPO Dome in Seoul sold out instantly. They then jetted off to Japan and Taiwan.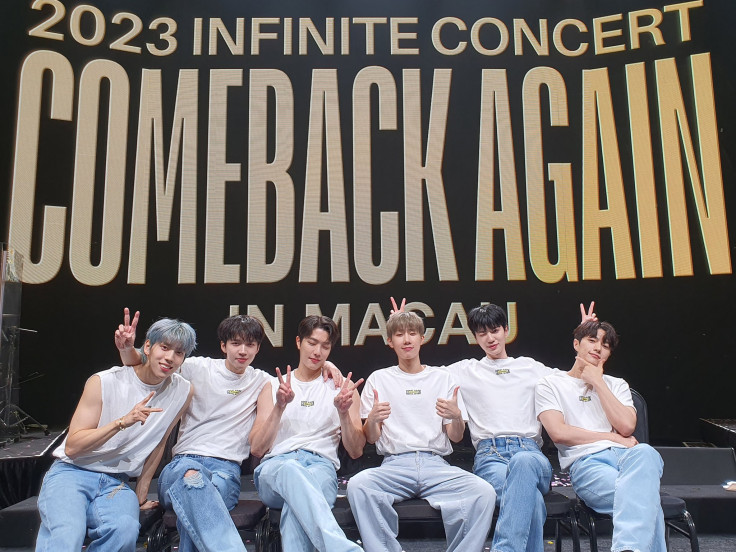 © Copyright IBTimes 2023. All rights reserved.