'Criminal Minds' Spoilers: What Happened In The Season 11 Finale? Recap Before Season 12 Premiere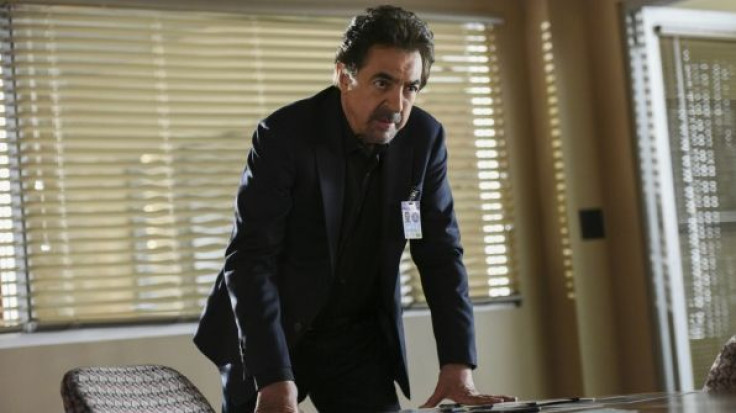 Get ready with your white boards because "Criminal Minds" is set to return with a brand new Season 12. Season 11 ended in early May and set up the foundation for the next season.
Don't remember what happened in the explosive Season 11 finale? Don't worry! Here's a quick recap:
Season 11, episode 22 kicks off with BAU (Behavioral Analysis Unit) leader Aaron "Hotch" Hotchner's (Thomas Gibson) arrest. He left a mysterious 911 call that indicated everything will change. The Department of Justice (DOJ) questions a clearly shocked Hotch.
Meanwhile, Penelope Garcia (Kirsten Vangsness) and Dr. Spencer Reid (Matthew Gray Gubler) quickly figure out that the call is not only fake but it uses Hotch's reports from several years to splice together the call. But the DOJ had more than just a call to arrest Hotch. Turns out that Mr. Scratch/Peter Lewis (Bodhi Elfman) testified that the BAU leader is dangerous. They also discovered receipts to purchase material to make a bomb under his name and Hotch never mentioned that he was drugged by Mr. Scratch in his report.
Basically, the DOJ thinks Hotch hasn't been himself ever since his wife's death.
Desperate, Reid and J.J. (A.J. Cook) head to Antonia who had warned that a storm is coming. She tells them to keep her son, Asher, safe. The team realizes that Asher was the one who spliced together the 911 call. But he can't be the one planned "a strom" since he has autism.
Finally, the "Criminal Minds" Season 11 finale reveals the real culprit behind Hotch's arrest – an unsub named Eric Rawdon who was arrested by the BAU team leader. They also realize that Rawdon's plan is to orchestrate an entire prison break. The SWAT team and the BAU arrive just in time to thwart Rawdon's plan. He was not only going to escape prison but also bomb the city and watch it burn.
"Criminal Minds" Season 11 ends not with a celebration, but a depressing call. Rossi (Joe Mantegna) gets a call informing him that other cities also had prison breaks and now 13 serial killers have escaped, including Mr. Scratch.
The Season 12 premiere will kick off several months after the events of last season. FBI's Fugitive Task Force leader Luke Alvez (Adam Rodriguez) has captured eight of the 13 killers who escaped. Now the team must catch the remaining five including the nefarious Mr. Scratch.
"Criminal Minds" Season 12 premieres Wednesday, Sept. 28 at 9 p.m. EDT on CBS.
© Copyright IBTimes 2023. All rights reserved.