Crypto Titans Cameron Winklevoss, Barry Silbert Start 2023 With A Bang; Wash Dirty Laundry On Twitter
KEY POINTS
Cameron Winklevoss shared on Twitter an 'open letter' directed to fellow crypto titan Barry Silbert
The letter centered on the $900 million that DCG's Genesis unit, which suspended withdrawals last year, owed Gemini users
Within the day, Silbert responded to the tweet and denied the DCG borrowed $1.675 billion from Genesis
Crypto bigwigs Cameron Winklevoss of crypto exchange Gemini, and Barry Silbert, the founder and CEO of the global enterprise Digital Currency Group, started 2023 with a bang as they washed their dirty laundry on Twitter.
The year is just getting started, but what is cryptocurrency without some drama?
On Monday, Winklevoss lit the wick of what seemed like an explosive firecracker when he shared on Twitter an "open letter" directed to fellow crypto titan Silbert about the $900 million that DCG's Genesis unit, which suspended withdrawals last year, owed Gemini users.
Aside from the elaborate attempt to paint the picture of Gemini customers who need their money, Winklevoss let out a veiled FTX-dig toward Silbert when he said, "You took this money — the money of schoolteachers — to fuel greedy share buybacks, illiquid venture investments, and kamikaze Grayscale NAV trades that ballooned the fee-generating AUM of your Trust; all at the expense of creditors and all for your own personal gain."
Winklevoss noted, "The idea in your head that you can quietly hide in your ivory tower and that this will all just magically go away, or that this is someone else's problem, is pure fantasy. To be clear, this mess is entirely of your own making. Digital Currency Group (DCG) — of which you are the founder and CEO — owes Genesis (its wholly owned subsidiary) ca $1.675 billion. This is money that Genesis owes to Earn users and other creditors."
Silbert apparently did not want to let his fellow crypto baron make the allusion and easily get away with it, and within the hour, responded to Winklevoss' tweet.
"DCG did not borrow $1.675 billion from Genesis," the CEO clarified, noting that "DCG has never missed an interest payment to Genesis and is current on all loans outstanding; next loan maturity is May 2023." He further said that "DCG delivered to Genesis and your advisors a proposal on December 29th and has not received any response."
But it did not end there, as Winklevoss armed his response with another insult and gave the CEO an ultimatum.
"There you go again. Stop trying to pretend that you and DCG are innocent bystanders and had nothing to do with creating this mess. It's completely disingenuous," Winklevoss' tweet read, adding, "So how does DCG owe Genesis $1.675 billion if it didn't borrow the money? Oh right, that promissory note."
The Gemini co-founder also said, "Will you, or will you not, commit to solving this by January 8th in a manner that treats the $1.1 billion promissory note as $1.1 billion?"
In the era of social media, washing dirty laundry in public can be a double-edged sword and executives running multi-billion dollar businesses are expected to be a lot more than this.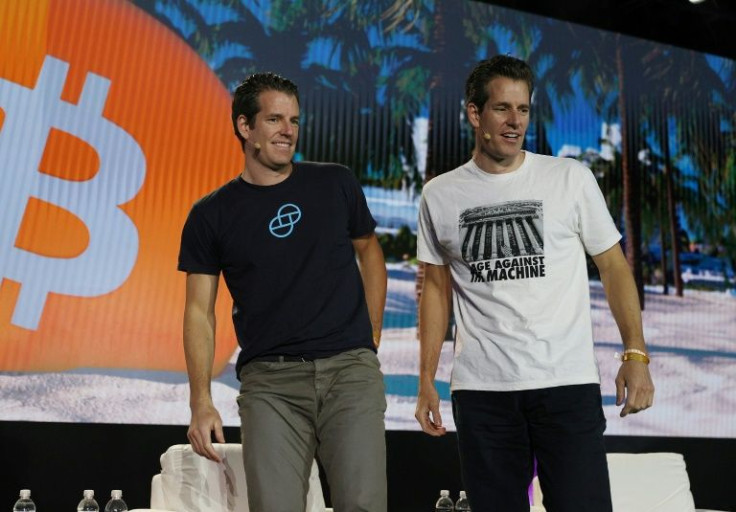 © Copyright IBTimes 2023. All rights reserved.