Elon Musk's Loss Due To Crypto Accounts Is Less Than 1% Of $200B Wiped Wealth
KEY POINTS
Tesla purchased 43,200 BTC in February 2021 and sold 10% of its total Bitcoin holdings in April 2021
It sold another 75% of its total BTC holdings in Q2 2022
As of 12:48 a.m. ET on Monday, Bitcoin was trading up 0.73% at 176,177,160
Chief Twit and Tesla CEO Elon Musk saw his wealth plummet last year after shares of the electric vehicle maker fell, reducing his wealth by $200 billion. Less than 1% of his loss was due to the volatility of Bitcoin.
Musk's wealth plunged to $137 billion due to the performance of Tesla shares, which saw another 11% drop last week before 2022 ended, as per the Bloomberg Billionaires Index.
The tech billionaire's fortune, which soared to $340 billion in November 2021, is now down by $200 billion, dethroning him from his seat as the world's wealthiest man and making history as the first person to ever lose a massive amount of money.
Aside from the plummeting Tesla shares, which lost 65% of their value in 2022, the electric vehicle maker also lost a significant amount due to its Bitcoin holding, representing 0.088% of Musk's loss.
Tesla is one of the largest holders of Bitcoin by a publicly traded company, holding 9,720 BTCs and second to Microstrategy, which had 132,500 BTC as of December 2022.
While Tesla purchased 43,200 BTC in February 2021, it sold 10% of its total Bitcoin holdings in April 2021 "essentially to prove liquidity of [Bitcoin] as an alternative to holding cash on the balance sheet" and another 75% in the second quarter of last year.
During the sale last year, Musk said that Tesla was open to expanding its exposure and that its decision to sell some of its BC should not be taken as some verdict to the world's largest crypto asset by market capitalization noting the company's willingness to "increase its Bitcoin holdings in the future."
Based on the current prevailing price, Tesla's Bitcoin holdings now only amount to $1161,322,840, a steep fall from its purchase price of $ 337,500,000, underlining a loss of around $176,177,160, or 0.088% from Musk's total loss of $200 billion.
Bitcoin, like all other crypto assets, suffered this year and recorded several lows, including the new $15,000 level earlier in December.
As of 12:48 a.m. ET on Monday, Bitcoin was trading up 0.73% at 176,177,160 with a 24-hour volume of $9,797,038,156, according to the latest data from CoinMarketCap.
Last month, the tech billionaire dismissed concerns about Tesla and instead criticized the Federal Reserve for spiking interest rates at a fast pace.
"Tesla is executing better than ever!" Musk said in a tweet on Dec. 16, adding, "we don't control the Federal Reserve. That is the real problem here."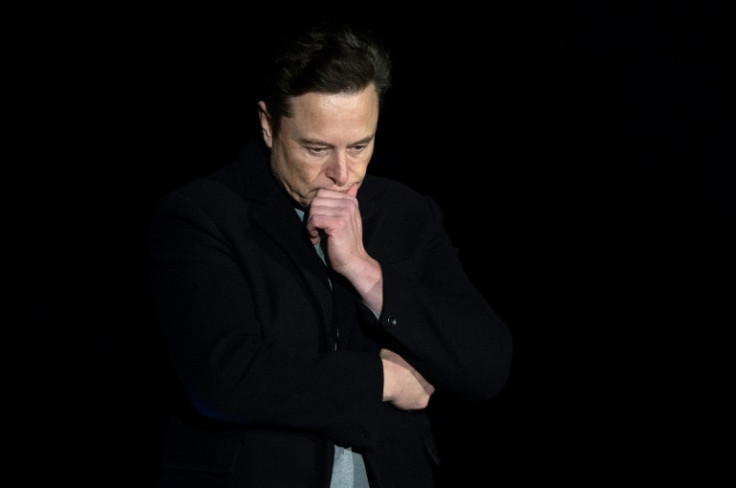 © Copyright IBTimes 2023. All rights reserved.