Crypto Twitter Turns Against New York Times After 'Puff Piece' On SBF and FTX Collapse
An article published by The New York Times may have struck a sensitive chord, especially in the cryptocurrency community, and earned criticism for being too soft toward the story's subject, Sam Bankman-Fried, the controversial former CEO of FTX and founder of Alameda research.
FTX, the Bahamas-based cryptocurrency exchange company, which was once one of the most trusted brands in the industry, suddenly crashed. Since then, Twitter has not only served as a social media platform but more of an outlet that breaks the latest news as they happen.
By now, anyone with a Twitter account and following the story of SBF and FTX has an idea of what's going on because of the wide coverage of investors and crypto personalities about the issue. Amid the crisis, an article from The New York Times titled, "How Sam Bankman-Fried's Crypto Empire Collapsed," got slammed by crypto Twitter.
A verified user who goes by the Twitter handle @TrungTPhan shared the picture of the said article and noted that it did not mention anything about fraud, Enron, crime, illiquid, stolen, hidden, criminal, or back door. The user's bio stated that he writes on business, creates with @workweekinc, co-hosts @niapodcast, Bloomberg Opinion, and currently building an AI research app for reading + writing.
"Then the NYT puff piece ends with a note on the cryptic thread, which SBF says "I'm making it up as I go," the Twitter user wrote, adding, "It may actually be a ruse -- he adds one tweet after deleting an old incriminating tweet -- so as to fool tweet bot counters."
Twitter CEO Elon Musk also commented about the article and asked, "Why the puff piece @nytimes?" Another user who goes by the Twitter handle @merkley commented, "Because every media company gets a taste of the action via political ad buys. They are in on the take. Taxpayer> Gov > Ukraine > FTX > Dems > media."
The tweet was quoted 321 times, retweeted 4,523 times, and liked 30.5K times just a few hours after it was posted. The term "puff piece" refers to a story or article in the media that is extremely complimentary about a certain individual, product, or event.
Aside from @TrungTPhan, Twitter handle @Chrisjjosephs, whose bio said he is the co-Founder of @joinautopilot_ and highlights the hypocrisy behind how our money is invested and runs the @pelositracker_, also had something to say about the New York Times' piece.
"The NYT drops a softball piece on SBF painting him as an aspirational dude who genuinely got in over his head," the user wrote, adding, "While writing hit pieces on the CEO of Coinbase & Kraken, two who actually protected their clients' assets. Turns out FTX donated $70M to Politicians in 2022."
The International Business Times has reached out to The New York Times to get its opinion on the matter and will update this article as soon as we hear from them.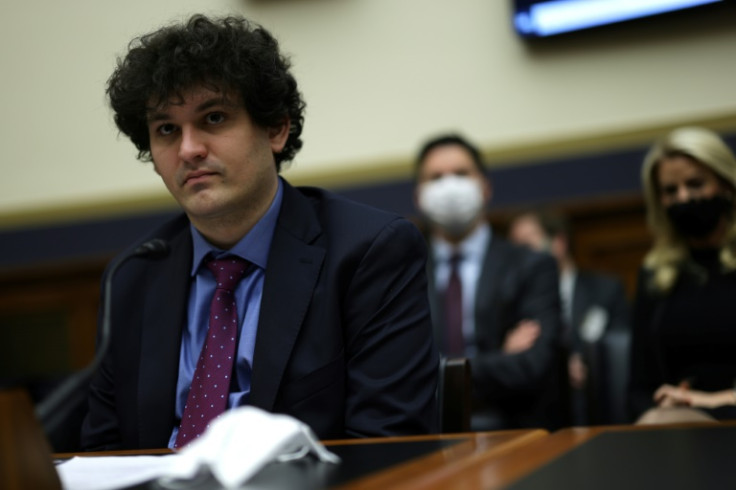 © Copyright IBTimes 2023. All rights reserved.
FOLLOW MORE IBT NEWS ON THE BELOW CHANNELS