Cybersecurity Experts Warn Healthcare Programs At Increased Risk To Hackers During COVID-19 Pandemic
KEY POINTS
Cybersecurity experts have warned that hospitals and medical centers relying more on AI and digital services during the COVID-19 pandemic are at a greater risk to hackers
The World Health Organization and U.S. Department of Health and Human Services have reportedly suffered several ransomware attacks since the start of the pandemic
The American Hospital Association is reportedly tracking probing being done on hospitals and various medical websites
As the world battles the coronavirus, institutions are under the threat of computer viruses from devious hackers.
Cybersecurity experts warned healthcare companies Wednesday that as they have leaned more on artificial intelligence and digital services during the coronavirus pandemic, patients and providers are at an increased risk to hackers trying to exploit the systems.
In a report in The Hill, John Frownfelter, the chief medical information officer at AI firm Jvion, said that while AI has helped advance and streamline patient treatment at hospitals, he believed that hospitals are "losing" the cybersecurity battle against hackers because it is not considered a priority.
"Cybersecurity is getting more and more sophisticated where for hospitals, it's not their core business, but the bar is getting higher for them to match the efforts to breach them essentially," Frownfelter said. "I think this trend is going to continue until some paradigm shift occurs."
Jvion is one of many AI firms that have focused on developing programs aimed at helping hospitals and medical centers treat patients with various ailments and injuries. Frownfelter said 5-10% of U.S. hospitals use Jvion's systems to provide clinical insights for therapies, but has shifted their immediate focus to the COVID-19 pandemic. One of those efforts has been an analytical map program meant to identify the most at-risk communities for coronavirus based on income and employment.
Some hospitals and websites have already fallen victim to hackers during the coronavirus panic.
The U.S. Department of Health and Human Services and the World Health Organization suffered ransomware attacks in March, placing more strain on systems struggling to keep up with the pandemic.
Czech Republic's second-biggest hospital was the victim of a cyberattack that prevented hospital staff from performing surgeries and forced ambulances to be rerouted to other hospitals. The Paris Hospital Authority, the largest hospital in Europe, was also the subject of cyberattacks but successfully thwarted the attempts.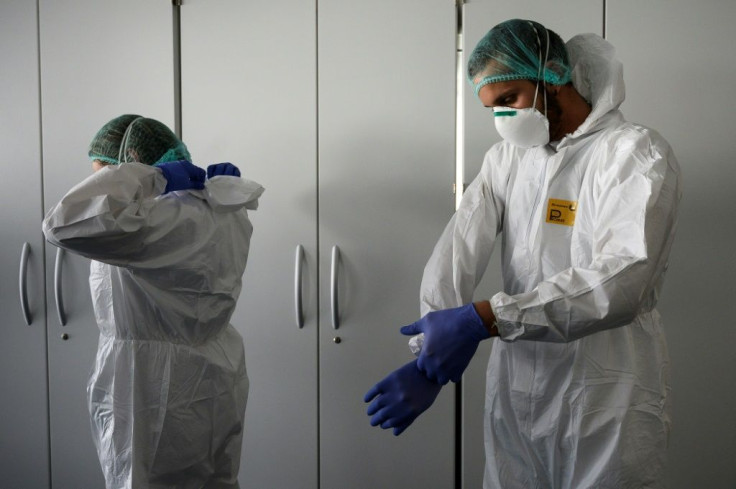 © Copyright IBTimes 2023. All rights reserved.