CZ Almost Shut Down Binance.US To Protect Global Operation, CEO Objected: Report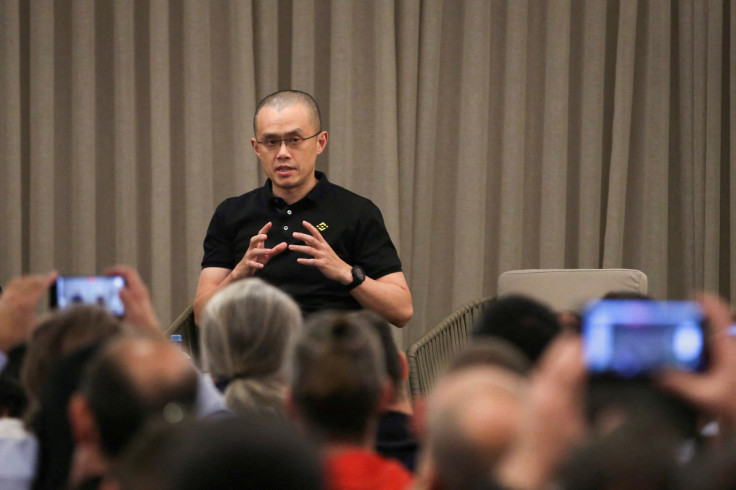 Binance CEO and founder Changpeng Zhao (CZ) almost shut down and sold the U.S. arm of the world's largest centralized cryptocurrency exchange by trading volume earlier this year to protect its global operation, but Binance.US CEO Brian Shroder blocked the decision, according to a report.
The Information, citing two people familiar with the matter, reported that Zhao was willing to go so far just to protect the global operation of Binance, considering that the crypto empire was getting regulatory scrutiny at the time.
While the Binance.US board of directors held a vote on whether to liquidate the U.S. offshoot, its CEO Shroder was the only one who held out in what could have been a unanimous decision to shut down Binance.US, the report said.
It may be recalled that in May, the same outlet reported that CZ was considering letting go of some of his majority stake in Binance.US, where he serves as chairman of the board, with some of the U.S. arm's executives discussing how to make the company more pleasant-tasting to the U.S. Securities and Exchange Commission (SEC).
The move came on the heels of the news that the Commodity Futures Trading Commission (CFTC) sued Binance and CZ for supposedly operating an alleged "illegal" exchange with a "sham" compliance program.
The commission also accused Binance of evading the law of the country willfully "while engaging in a calculated strategy of regulatory arbitrage to their commercial benefit."
"The Commodity Futures Trading Commission today announced it has filed a civil enforcement action in the U.S. District Court for the Northern District of Illinois charging Changpeng Zhao and three entities that operate the Binance platform with numerous violations of the Commodity Exchange Act (CEA) and CFTC regulations," the CFTC said in a March press release.
"The complaint charges that Binance Holdings Limited, Binance Holdings (IE) Limited, and Binance (Services) Holdings Limited (together, Binance) operate the Binance centralized digital asset trading platform along with numerous other corporate vehicles through an intentionally opaque common enterprise, with Zhao at the helm as Binance's owner and chief executive officer. The defendants allegedly chose to knowingly disregard applicable provisions of the CEA while engaging in a calculated strategy of regulatory arbitrage to their commercial benefit," the commission further said.
In June, the SEC filed a lawsuit accusing Binance and its CEO Zhao of violating the country's securities law and labeling 12 popular crypto assets.
While Binance's legal battle with the SEC continues, and after several regulators in Europe closed their doors to the exchange, it won a license to operate in Dubai, allowing Binance FZE, the name of the exchange's Dubai subsidiary, to provide broker-dealer and exchange services for both institutional clients and "qualified" retail investors.
© Copyright IBTimes 2023. All rights reserved.