Binance Achieves New Milestone Following A Series Of Misfortunes In European Countries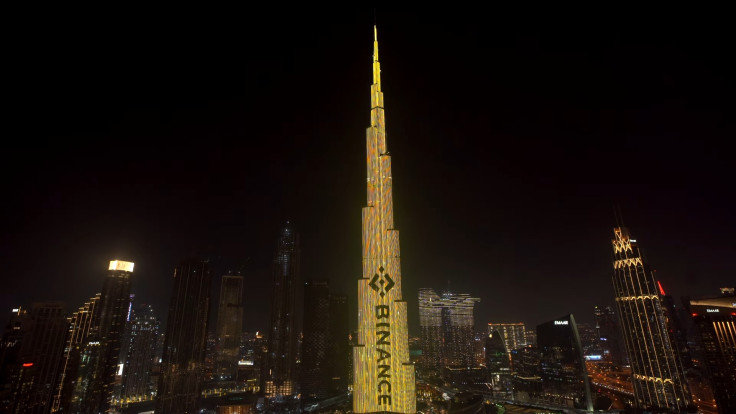 KEY POINTS
Binance received a preparatory license last September after meeting the regulator's pre-conditions
The world's largest CEX also received an MVP license from Dubai's VARA in 2022
Binance need to demonstrate compliance with all the set rules to get the license for the Full Market Product
Binance, the world's largest centralized crypto exchange platform by trading volume, has achieved a new milestone in Dubai following a series of departures from several countries, as well as facing regulatory issues in Europe and in the U.S.
Binance announced earlier this week that it won the license to operate in Dubai, allowing Binance FZE, the name of the exchange's Dubai subsidiary, to provide broker-dealer and exchange services for both institutional clients and "qualified" retail investors.
The world's largest crypto exchange also announced that its Dubai subsidiary was the first exchange to get the Operational Minimum Viable Product (MVP) license issued by Dubai's Virtual Asset Regulatory Authority (VARA).
"The progression from the Provisional License, granted in 2022, to an Operational MVP License, means eligible users in Dubai will now be able to access authorized services, including the ability to safely convert virtual assets to fiat under VARA-designated standards compliant with the intergovernmental Financial Action Task Force," the crypto exchange said in a blog post Monday.
Binance received a preparatory license last September after it met the regulator's pre-conditions.
The crypto empire also received an MVP license from Dubai's VARA in 2022, which allowed it to open a domestic bank account that would locally hold clients' funds, offer custody and payments services, as well as operate a crypto exchange.
"We are pleased to have Binance licensed to operate within the VARA MVP Programme. The VARA regime aims to strike an effective balance between value creation and risk mitigation, enabling open market innovation while assuring protection for the economically vulnerable," Helal Saeed Almarri, chairman of VARA, noted last September after issuing Binance's MVP license.
"The MVP Phase, is designed for select global players across the value chain, that are committed to responsible industry participation and VARA looks forward to Binance being an active contributor, reinforcing Dubai's commitment towards creating a next-gen secure ecosystem for this future economy," the chairman added.
"We are honored to be the first exchange to be granted an operational Minimum Viable Product License by VARA — a result of over a year of due diligence, collaboration and consistent demonstration of responsible intent – that now allows us to be able to leverage the potential of a progressive regulatory framework, enabling innovation while furthering user protection," said Richard Teng, Binance head of regional markets.
"Operating within this regulated ecosystem, we are committed to ensuring secure and seamless customer migration, with robust Know-Your-Customer and Customer-Due-Diligence as part of the rigorous onboarding remediation as stipulated by VARA," the executive noted, adding the exchange's "priority is to be able to operate this first fully regulated exchange in, and from Dubai, in a FATF-compliant ecosystem, setting the stage for global scalability with uncompromised user assurance."
Dubai, one of the countries vying to be the next global crypto hub, features a four-stage licensing process. Binance has passed all three except for the license for the Full Market Product (FMP), which will be issued once the company demonstrates compliance with all the set rules and regulations.
The announcement came after the company pulled out its cryptocurrency license application in Germany, which marked another regulatory setback for the exchange after facing restrictions in Belgium, denial of a license application in the Netherlands, and an ongoing investigation in France for alleged violations of anti-money laundering laws.
Binance.US, the American arm of Binance, was also sued by the Securities and Exchange Commission (SEC) last month.
© Copyright IBTimes 2023. All rights reserved.