CZ Lists Important Steps Binance, Other CEXs Should Adopt To Regain Users' Trust
KEY POINTS
We cannot let a few bad actors sully the reputation of this industry when it's still in its infancy: CZ
The Binance CEO said that 'user funds must never be traded or invested'
He said cryptocurrency exchange platforms must be transparent in their operation
Binance CEO Changpeng Zhao, colloquially known as CZ, has shared several major principles his company and other cryptocurrency exchange platforms should adopt to restore users' trust. This comes following the spectacular implosion of the cryptocurrency exchange platform FTX, which shook the industry and wiped billions off the crypto market.
The FTX debacle did not only burn billions of dollars worth of investment or threatened the financial position of other crypto businesses with exposure to the company but also painted mistrust in the cryptocurrency exchange sector. With the ongoing unraveling of the things surrounding FTX and its affiliates, many investors opted to have their crypto assets stored on cold wallets, triggering a series of withdrawals among many CEX platforms over the past week.
"In light of what happened last week, I felt compelled to expand upon these principles with the six most important requirements that Binance and every other centralized exchange should adopt in order to ensure trust with our users. We cannot let a few bad actors sully the reputation of this industry when it's still in its infancy," CZ said in a new blog.
According to him, the role of cryptocurrency exchange platforms must be to protect users, keep their funds secured, and be transparent in their operation. "Our role, first and foremost, must be to protect users. User funds must never be mismanaged and all measures must be maintained to keep user funds secure. Exchange operations should be transparent and we know Binance must lead by example," CZ said.
The six "principles" to help keep centralized exchanges safe and secure for users, according to CZ, include being "risk averse with user funds." The Binance CEO underlined that "user funds must never be traded or invested."
He also said CEXs "must provide risk warnings proactively for users so they understand the volatility across crypto." Another principle CZ believes could help keep centralized exchanges safe and secure is if its management "never use native tokens as collateral."
CZ emphasized that "native tokens are exchange tokens that are created by the company that runs the exchange." He further said, "Native tokens play an integral role in the running of blockchains and ensure the strong foundations for blockchain."
According to CZ, "a healthy native token is the lifeblood of a successful blockchain," and "users need to be able to confidently depend on the native token their chosen blockchain relies on."
Another principle CZ mentioned for CEXs is to "share live proof of reserves." Binance earlier started its transparency by sharing its proof of reserves, with several other crypto exchange platforms following suit.
The fourth principle the Binance CEO suggests is for the platforms to "keep strong reserves" and "avoid excessive leverage." Finally, CZ said CEXs should "strengthen & enforce security protocols."
During the gathering of world leaders at the Business 20 (B20), the official G20 dialogue forum with the global business community, in Bali, Indonesia, CZ said the cryptocurrency sector needs clear and stable regulations.
"We're in a new industry, we've seen in the past week, things go crazy in the industry," the crypto entrepreneur said, adding, "We do need some regulations, we do need to do this properly, we do need to do this in a stable way."
He also noted, "I think the industry collectively has a role to protect consumers, to protect everybody. So it's not just regulators. Regulators have a role, but it's not 100% their responsibility."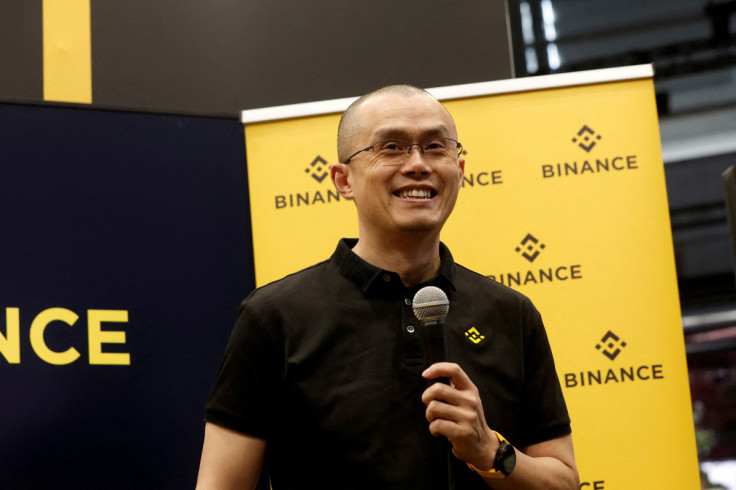 © Copyright IBTimes 2023. All rights reserved.