Is Daily Mail 'Fake News'? Wikipedia Blacklists Publication Over 'Poor Fact Checking, Sensationalism And Flat-Out Fabrication'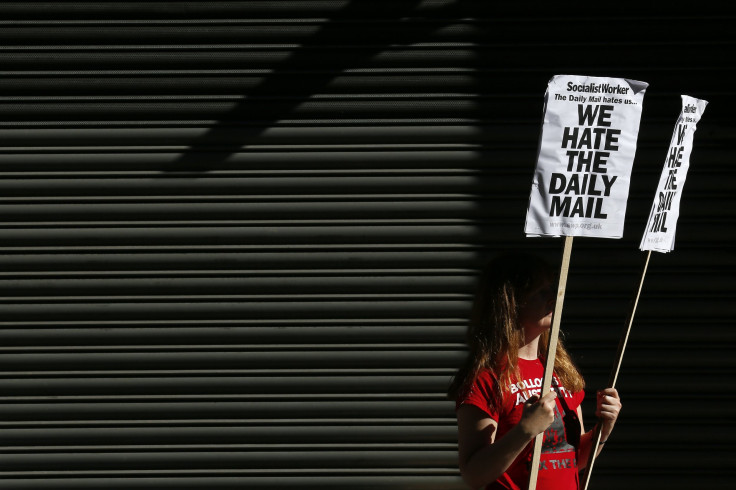 After facing flak for a recent climate change story, the Daily Mail has hit another hurdle with the editors of Wikipedia voting to ban the publication as a reliable source. The decision was reportedly "centred on the Daily Mail's reputation for poor fact checking, sensationalism and flat-out fabrication."
Wikipedia, which has not put such a blanket ban on other sources like the Moscow-backed Russia Today or Fox News that have also raised concerns among the encyclopedia's editors, debated the Daily Mail's credibility for almost two years before reaching its decision, the Guardian reported.
"Based on the requests for comments section [on the reliable sources noticeboard], volunteer editors on English Wikipedia have come to a consensus that the Daily Mail is 'generally unreliable and its use as a reference is to be generally prohibited, especially when other more reliable sources exist,'" the Wikimedia Foundation reportedly said.
"This means that the Daily Mail will generally not be referenced as a 'reliable source' on English Wikipedia, and volunteer editors are encouraged to change existing citations to the Daily Mail to another source deemed reliable by the community. This is consistent with how Wikipedia editors evaluate and use media outlets in general – with common sense and caution," it added.
The Daily Mail recently came under the scanner for a report in which it alleged that researchers at the National Oceanic and Atmospheric Administration (NOAA) "manipulated global warming data" to "dupe" leaders of the world into falling in line with the Paris climate agreement. The article was taken up by the right-wing media to declare climate change a hoax.
However, critics say the findings from the NOAA report have been verified by a number of other experts, who also say there has been no slowdown in the rate of global warming.
Mail Media, the corporation that publishes the Daily Mail's website, is also being sued by U.S. President Donald Trump's wife Melania for publishing a report that claimed the first lady worked as a high-end escort in the 1990s.
© Copyright IBTimes 2023. All rights reserved.