Dana Shell Smith, Ambassador To Qatar, Expresses Frustration After Trump Fires FBI Director James Comey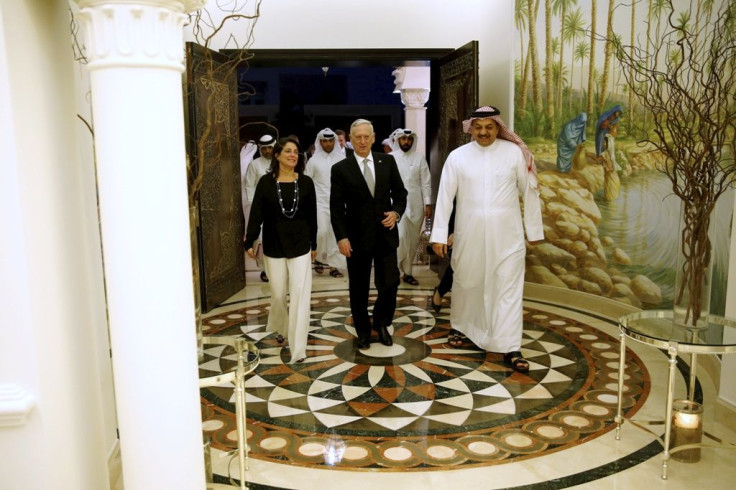 Dana Shell Smith, the U.S. ambassador to Qatar, expressed frustration Wednesday after President Donald Trump fired FBI Director James Comey. Trump fired Comey amid the latter's probe into alleged ties between Trump associates and the Russian government.
Smith, a holdover from the Barack Obama administration, tweeted: "Increasingly difficult to wake up overseas to news from home, knowing I will spend today explaining our democracy and institutions."
It remained unclear what prompted Smith to post the tweet. She wrote another tweet saying: "Diplomats explain & defend our political system. Can be tough when partisan acrimony so high, but there is still no greater country."
She also appeared to show support to former Acting Attorney General Sally Yates, who was fired by Trump late January for not complying with an executive order temporarily banning travel from seven Muslim-majority countries. Smith retweeted MSNBC analyst Rick Stengel's tweet praising Yates for her testimony before the Senate earlier this week.
Smith was nominated by Trump's predecessor Obama in May 2014 and was confirmed by the Senate in July 2014.
"Prior to her assignments in the Bureau of Public Affairs, Ambassador Smith was the Department's Regional Arabic Language Spokesperson in Dubai. She served in a number of positions including as Senior Advisor to the Director General and overseas tours of duty in Taipei, Amman, Tel Aviv/Gaza, and Cairo," the Department of State's website said of Smith.
"Ambassador Smith is a career member of the Senior Foreign Service, and speaks Arabic, Chinese, Spanish and Hebrew. She is a graduate of the University of California at San Diego."
On Tuesday, Trump fired Comey over the way he managed the inquiry into Democrat Hillary Clinton's emails, according to the White House. Comey was removed from his job after he wrongly testified on Capitol Hill on May 3 that former Clinton aide Huma Abedin "forwarded hundreds and thousands" of emails, including some classified information, to her husband's laptop.
But FBI told the Senate judiciary committee Tuesday only "a small number" among the thousands of emails found on the laptop were sent to Abedin's husband's laptop.
"Today, President Donald J. Trump informed FBI Director James Comey that he has been terminated and removed from office. President Trump acted based on the clear recommendations of both Deputy Attorney General Rod Rosenstein and Attorney General Jeff Sessions," the White House said.
A May 9 letter by Trump to Comey stated the director was "terminated and removed from office, effective immediately."
"While I greatly appreciate you informing me, on three separate occasions, that I am not under investigation, I nevertheless concur with the Department of Justice that you are not able to effectively lead the Bureau," Trump wrote.
After Comey's dismissal, many Democrats speculated Trump fired him due to his investigation into the links between the president's associates and Russia during the 2016 election.
Some Republicans also voiced concern over Comey's removal. However, the White House denied the director's removal had anything to do with his Russia probe.
© Copyright IBTimes 2022. All rights reserved.
FOLLOW MORE IBT NEWS ON THE BELOW CHANNELS