'Dance Moms' Season 7 Spoilers: Kendall Mimics Maddie Ziegler In Episode 3, 'Return Of The Rotten Apples'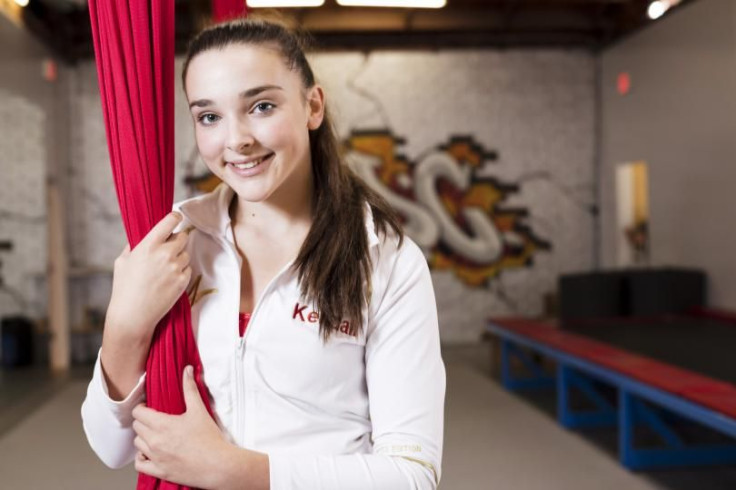 Abby Lee Miller is putting her best foot forward following the return of her on-again, off-again nemesis Cathy Nesbitt Stein. Fresh off their victory from the Canton, Ohio, team, the "Dance Moms" coach will enlist one of her elite dancers to perform a solo reminiscent of her former student in Season 7, episode 3.
"Return of the Rotten Apples" will see Kendall Vertes perform a "Maddie-esque solo," Lifetime's synopsis reveals. The routine will channel the success of Abby's former pupil Maddie Ziegler (who she is still profiting off of) in an attempt for the ALDC to win out against the CADC's soloist Nicaya.
But it won't just be Abby's soloists bringing the heat. The tough-loving coach will also have her group perform another lyrical routine. The network describes the routine as "edgy" and an ode to teammate Kalani Hillier's 16th birthday (more on that here!)
<iframe width="560" height="315" src="https://www.youtube.com/embed/4IFlCm8Op60" frameborder="0" allowfullscreen></iframe>
While Abby managed to keep her cool during her first run in with Cathy and her moms in episode 2, episode 3 will see her finally react. "I think you're a joke," Abby says in the above preview as Cathy laughs. After Cathy tells the cameras she wants her competition to be "rattled," Abby is seen lashing out in the dressing room.
[Warning: Spoiler Alert!]
Cathy may get the best of Abby but her girls will beat out the Candy Apples. Spoilers from their appearance at New York Dance Experience in Dublin, California, on Sept. 24 reveal the ALDC won big.
ALDC's group dance, "Pretty Reckless," took home first-place in the teen division. Kendall's solo, "Scream," also placed first. Meanwhile the CADC's group routine, "The One," did not place at all and Nicaya's performance resulted in a third-place win in the senior division.
Catch the new episode Tuesday, Dec. 13, at 9 p.m. EST on Lifetime.
© Copyright IBTimes 2023. All rights reserved.