'Dance Moms' Season 7 Spoilers: Race-Fueled 'The Help' Number Causes Tension In Episode 7 [VIDEO]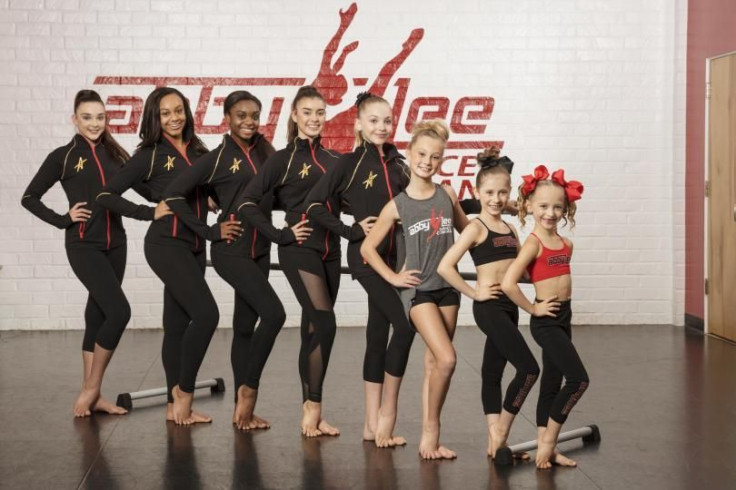 Abby Lee Miller isn't afraid to give her students a controversial routine and that trend will continue in Season 7, episode 7 of the Lifetime series. Next week's installment of "Dance Moms" will see the elite junior group perform a race-fueled number based on the 2011 hit film "The Help."
"We have maids," Abby tells her students in the promo for "The Fresno Curse." With her daughter Nia Sioux, returning dancer Daviana Fletcher and newcomer Camryn Bridges playing servants, Nia's mother, Holly Frazier, makes her upset known, telling the coach the dance touches on a "very sensitive subject." But that doesn't stop Abby from competing the routine and putting all the pressure on Nia to break the ALDC's losing streak.
"If the routine doesn't win, that pressure's on your shoulders," Abby tells her student.
Watch a sneak peek of the group dance below:
The elites won't only have to prepare a controversial number in episode 7, Abby will also assigns three duets, which causes added tension among the mothers. "I don't care if we get second, third or fourth, as long as we beat you guys," Brynn Rumfallo's mother, Ashlee Allen, says to Jill Vertes, whose daughters are competing dueling routines. "That's a good team player there," Jill Vertes quips.
The tension among the team will lead to a blowout between Abby and newcomer Maesi Caes's mother Jamie at the competition. After Abby is seen pulling a routine, Jamie confronts her only for Abby to insult her parenting skills. According to Lifetime's synopsis, Maesi's duet, which will be with mini dancer Elliana Walmsley, will cause more problems by bringing "out the worst in Yolanda and Jamie."
[Spoiler Alert]
Luckily for Nia, the group dance "Good Help is Hard to Find" picked up a first-place overall win at Sheer Talent in Fresno, California, on Oct. 22. Ashlee also got what she hoped for. Brynn's duet with Camryn, "Snap That," got first in the teen division, beating out Kendall Vertes' routine with Kalani Hilliker, which placed second. Eliana and Maesi's duet, meanwhile, took home second in the junior division.
The next installment of "Dance Moms" airs Tuesday, Jan. 10, at 9 p.m. EST on Lifetime.
© Copyright IBTimes 2023. All rights reserved.