Surprise! 'Dance Moms' Star Kendall Vertes Doesn't Want To Be A Dancer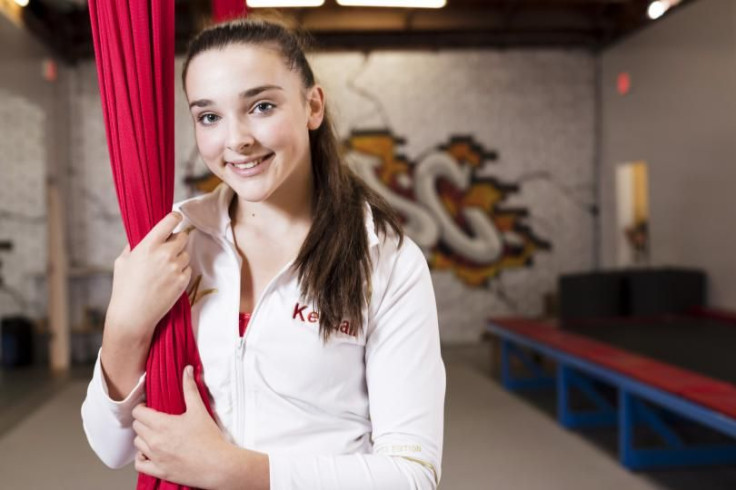 "Dance Moms" fans may be shocked to learn that after years of watching Kendall Vertes competing with Abby Lee Miller's famed ALDC, her dreams don't involve becoming a professional dancer.
"I want to act and sing, but I really don't want to be a professional dancer just because that's not something I want to do," Kendall recently told International Business Times. Of course, Kendall hasn't made her love for singing a secret on the Lifetime series, currently in its seventh season, but it's far from her only goal.
"I've been working a lot on my acting," the 14-year-old tells IBT. "I've been going to a lot of auditions and acting classes so hopefully you'll see me in a movie or on TV."
Kendall didn't share which, if any, projects she currently has lined up, but she was quick to name a few TV shows in which she would love to guest star. "I love 'The Walking Dead,' and I love also the show 'Scream' on MTV," she dished.
While Kendall would be delighted to cameo on any of the spooky shows, there's also one Hollywood legend she's pinning to work with: Tom Cruise. "I would die if I was in a movie with him," she gushed of the 54-year-old actor. "I did hear he's a little short and I'd be a little taller than him and that might not work out," she said with a laugh.
While Kendall continues touring with Abby ahead of the holidays ("Dance Moms" just wrapped what is believed to be its final season), Kendall is focused on the same thing as every other teen: school. Like most other "Dance Moms" stars, Kendall is homeschooled, and the 8th grader is already considering a higher education.
"I don't know what my future is going to look like but I do want to go college," Kendall shared. "Both my sisters are in college right now and it seems really fun."
© Copyright IBTimes 2023. All rights reserved.