'Dance Moms' Star Christi Lukasiak Slammed For Bringing Chloe Back, She Responds
Christi Lukasiak wants "Dance Moms" fans to know she's not a bad mom. After Tuesday's episode saw the return of Chloe Lukasiak, and the dramatic reunion that followed at the weekly competition, she took to Twitter to clap back against viewers who slammed her decision to return to the Lifetime series.
When one fan criticized Christi for returning to the show with Chloe, 16, after previously calling the show "traumatizing," Christi sounded off. "Clearly, you know nothing," Christi wrote. "I removed my child when I needed to. And made sure they never interacted again. Apology accepted."
When the conversation turned to money with some fans accusing Christi of returning to the show for financial reasons, Christi said it wasn't about a paycheck.
"Didn't sign her up. We came back to finish what we started and didn't let someone run us out," Christi wrote. "You should have facts before you speak."
Christi followed up by tweeting to no one in particular that she was tired of being criticized for her parenting. "Sick of people thinking they know anything about my parenting, my reasoning or my situation. Easy to criticize from behind a computer, coward," she wrote. Christi later tweeted that she enjoyed the fight. "I forgot how much I enjoy a twitter argument," she quipped.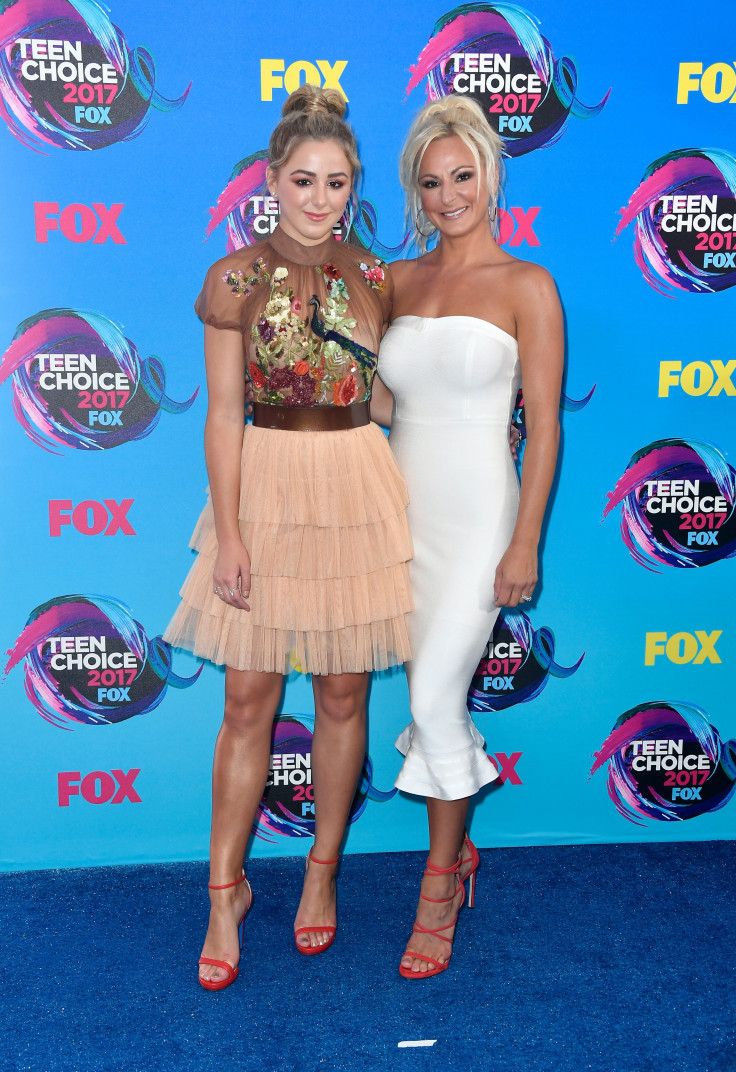 Christi and Chloe parted ways with "Dance Moms" in 2014 following an altercation with then-coach Abby Lee Miler during the Season 4 finale. In their final episode, Abby criticized Chloe's physical appearance related to a medical condition.
Christi has not only had to stand up for her parenting skills online following her return to the small screen. During her and Chloe's comeback episode Tuesday, she was also called out for "studio hopping" by ALDC mom Jill Vertes. After years of teasing Jill for moving her daughter Kendall Vertes from studio-to-studio on the dance series, Jill taunted Christi for putting Chloe into the ALDC's rival studio, The Murrieta Dance Project, in episode 17.
"It's not called studio hopping when you go somewhere new to protect your child. It's called good parenting," Christi tweeted after the episode aired. "Take a seat, Jill!"
Prior to the episode's premiere, Chloe opened up about her decision to come back to the show. While she admitted it was awkward to reunite with her former teammates at first -- she and her ALDC co-stars will form a new team later this season -- she saidd everything eventually settled.
"It was pretty awkward, to be honest. I left the show very abruptly. We didn't really have a proper goodbye. We left it very weird. So anytime I would see them we would say hi but it wasn't how it used to be," Chloe told ET Online outside the Teen Choice Awards on Sunday.
Chloe added that she was grateful for her experiences with "Dance Moms" despite not every moment being positive.
"I'm a huge believer that everything happens or a reason so I think I was meant to have that good and bad experience and kind of learn and grow from it," she said. "It definitely gave me thick skin which is crucial for this industry."
The next installment of "Dance Moms," titled "Out With Abby, In With Chloe - Part 2," airs Tuesday, Aug. 22, at 9 p.m. EDT on Lifetime.
© Copyright IBTimes 2023. All rights reserved.