'Dancing With the Stars' is Overrated: Dancing for Disabled Persons - a Pure Joy on Wheels (PHOTOS)
Dancing is an art that can be best enjoyed without any sense of competition, fear of losing or anxiety of viewers.
For most dancing is mere fun, for some it is a profession or passion, but for the disabled - it is nothing less than a blissful way of life - a way to forget their misery and boogie-woogie their heart out.
As rightly quoted by a disabled dance organization, "everybody can dance with intention and purpose," and nothing can stop them.
A commonwealth organization of Beijing, the Disabled Dance Team organizes modern dance camps twice a week with a group of 42 dancers including 24 women (aged between 21-26) with physical disabilities, using wheelchairs, Reuters reported.
The group has been active since 2009. Time and again they arrange such programs at disabled people's activity center in Beijing.
It is overwhelming to see them dancing and exulting at those heavenly moments. Check out the pictures.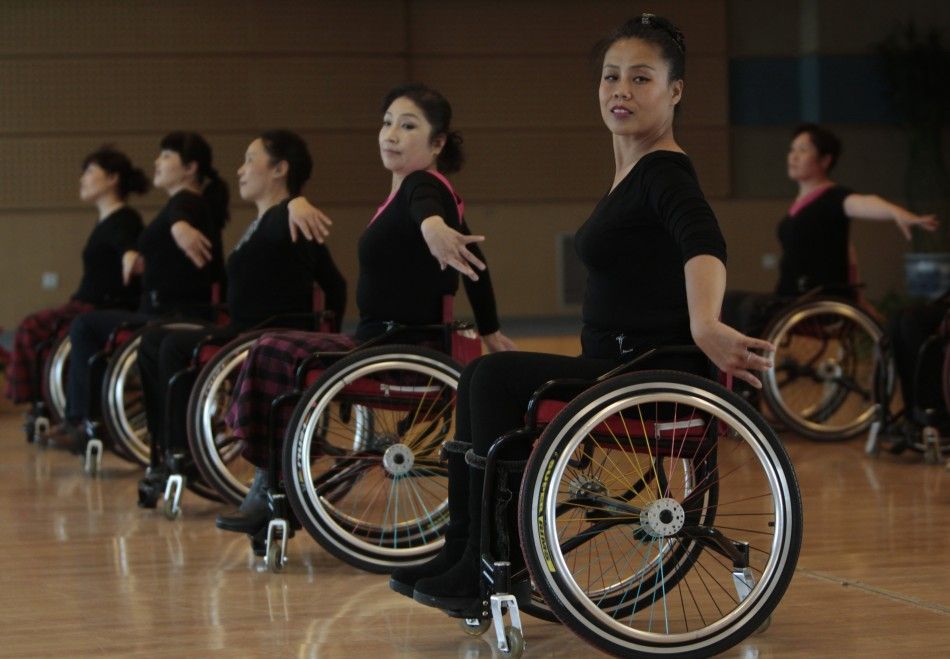 © Copyright IBTimes 2023. All rights reserved.