'Dancing With The Stars' Peta Murgatroyd Reveals She Thought Maksim Chmerkovskiy Was 'Arrogant' When She First Met Future Fiancé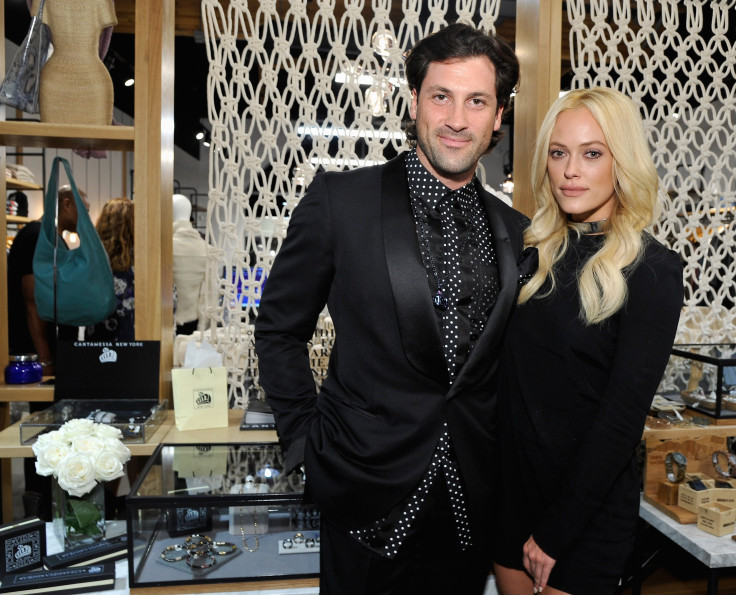 Peta Murgatroyd may have fallen head over heels for Maksim Chmerkovskiy, but according to the "Dancing With the Stars" pro, she didn't always have those feelings for the Ukrainian hunk. In fact, when Murgatroyd, 29, first met her now fiancé, she was a little turned off.
"I thought he was arrogant," Murgatroyd dished to People magazine about the moment she first laid eyes on Chmerkovskiy, 35. The two met in 2009 when they were both cast in the Broadway show "Burn the Floor."
But Chmerkovskiy was quick to fire back that his arrogant attitude was nothing but a "defense mechanism."
"No, I walked in the way I walk in and ... it's just a lot of presence," he explained. Chmerkovskiy then went on to tease his soon-to-be bride, whom he proposed to earlier this month, that she was in love with him at "first sight and just doesn't want to admit it."
Murgatroyd did own up to "always [having] an attraction" to the Season 18 Mirror Ball champion. But because Chmerkovskiy was engaged to "DTWS" alum Karina Smirnoff and she was dating Damian Whitewood, "there was nothing ever done" about her feelings for him -- that is until May 2012 when the two (who were single at the time) decided to pursue a relationship with one another.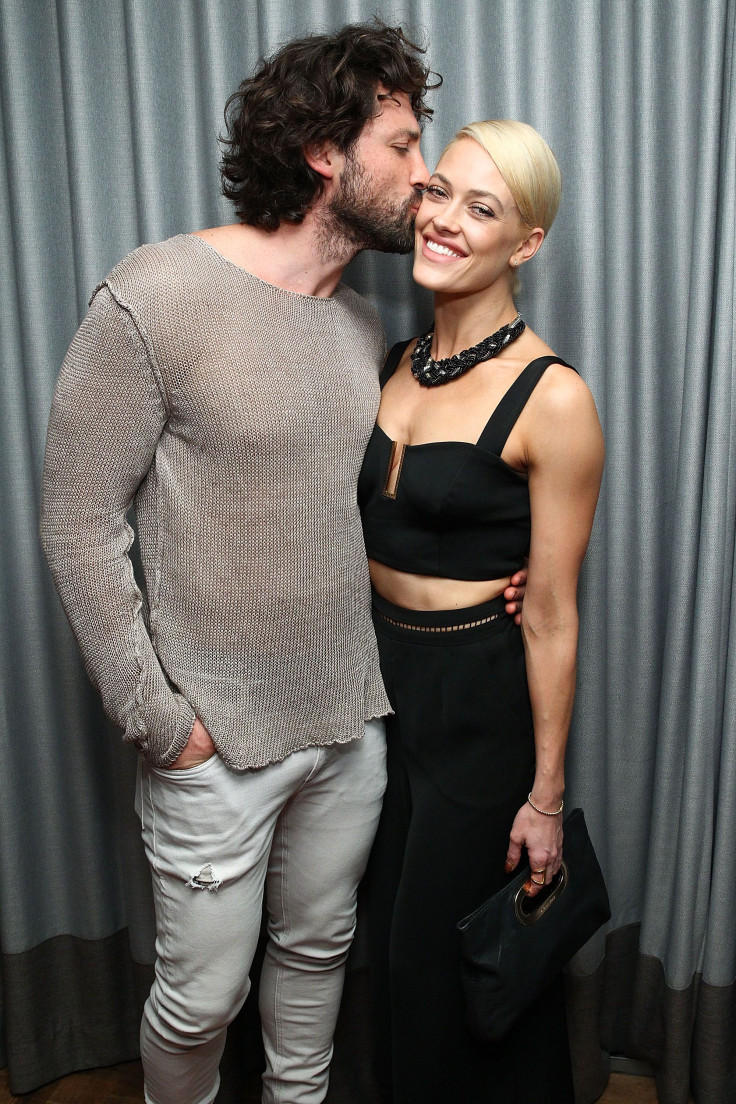 A source divulged to Us Weekly that the couple was "really happy together." But 10 months into their relationship, the tangoing twosome called it quits.
"My heart was broken," the New Zealand-born beauty admitted to People magazine. "But when we were driving to the airport after the breakup talk, he literally asked me why I was taking all my bags and clothes back. I was like, 'We just broke up. Why would I leave anything behind?' That's when I knew it wasn't really over for forever."
Chmerkovskiy confessed that although he knew he "made a mistake" ending their relationship, he noted that their breakup was necessary in order to have him feel like he was "in a position" to propose.
So, on Dec. 5, during a live performance of "Sway: A Dance Trilogy" in Florida, Chmerkovskiy got down on one knee to ask Murgatroyd, who had began dating again in October 2014, the question of a lifetime: "I'm in love with you, and I want to be in love with you for the rest of my life," he began his speech to. "And if you'll have me, I want you to be part of mine."
The two, who have yet to set a wedding date, revealed they're busy planning for a "big" ceremony, which Murgatroyd doesn't mind doing.
"I'm happy with that," she told Entertainment Online. "I want to do it all."
© Copyright IBTimes 2023. All rights reserved.