'The Danish Girl' Release Date Announced; Eddie Redmayne Transgender Project To Hit Theaters Nov. 27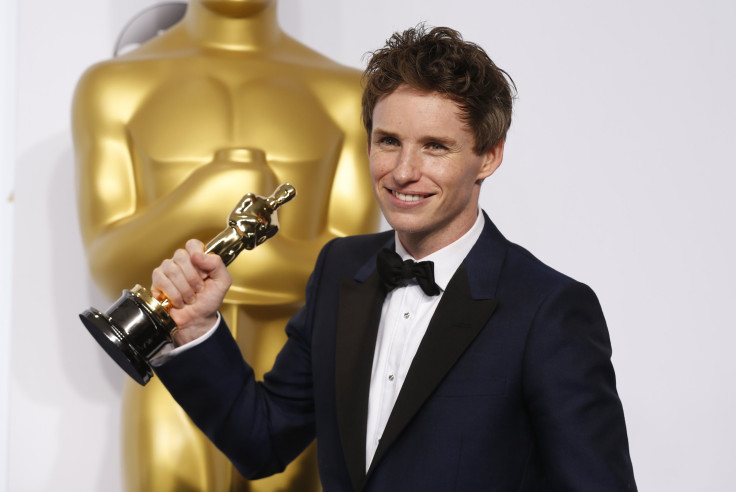 After much buzz about it's award-winning potential, Focus Features and Working Title have announced their plans to release Tom Hooper's latest film, "The Danish Girl," Nov. 27. The film stars 33-year-old actor Eddie Redmayne, who recently won an Oscar for his performance as Stephen Hawking in "The Theory of Everything," produced by the same companies.
According to The Hollywood Reporter, the film is based off David Ebershoff's novel, published in 2000, which focuses on the lives of Einar Wegner and his wife, Gerda; Einar was a well-known Danish painter. In the movie, the couple's marriage is turned on it's head when Einar, played by Redmayne, comes out as transgendered. His transition is sparked by Gerda asking him to wear female clothing and stand in for a model who canceled. Einar's transformation to Lili Elbe earned him the title of the world's first transgendered woman.
"In the tradition of Focus' history of epic and moving love stories, 'The Danish Girl' promises to be unforgettable," Focus' chief, Peter Schlessel, said in a statement.
Throughout Lili's entire transition, Gerda is a loving and supportive wife. She often encourages her husband to embrace his feminine side and frequently helps him to feel more comfortable dressed as a woman out in public, passing Lili off as Einar's sister. Eventually Einar begins experimenting with gender reassignment surgeries, becoming the first person to undergo the operation. This further complicates their marriage, as two women could not legally be married at that time; The two were forced to get an annulment. Lili later died from complications caused by an ovarian transplant.
"The Danish Girl" will be directed by Tom Hooper. The film also stars Amber Heard, Alicia Vikander and Matthias Schoenaerts.
© Copyright IBTimes 2022. All rights reserved.
FOLLOW MORE IBT NEWS ON THE BELOW CHANNELS