'Daredevil' Season 2 Introduces New Punisher; Is Jon Bernthal The Best Frank Castle Yet? [POLL]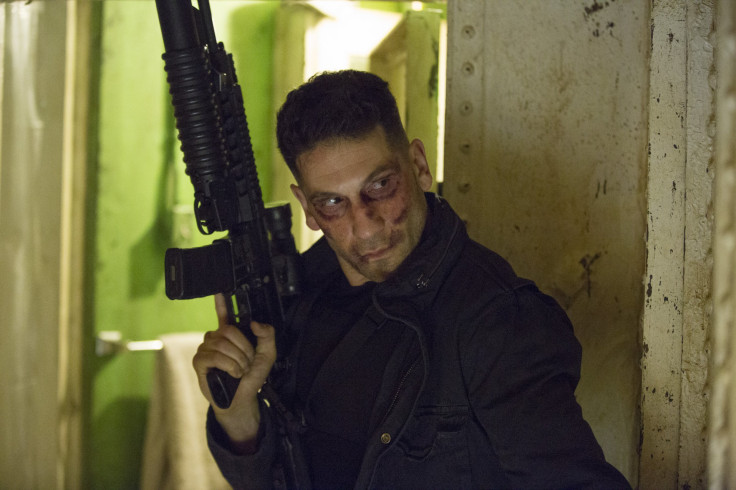 Netflix's "Daredevil" Season 2 premiered on Friday and with it came a new take on the Punisher (Jon Bernthal). Bernthal may have stolen the show from Daredevil (Charlie Cox) as Frank Castle in the new season and some feel that the actor could be the best Punisher yet. However, others may look to past movie versions of Castle when thinking of the strongest performance.
In "Daredevil" Season 2, Castle bursts onto the scene in a hail of gunfire. He believes the only way to stop those committing crimes is to kill them, while Daredevil tries to stop him. Daredevil believes law and order should determine what happens to bad guys and that Castle shouldn't be playing the role of jury and executioner.
The Punisher first debuted on screen over 25 years ago. Dolph Lundgren was the first actor to appear as Punisher/ Castle in a full-length film in 1989's "The Punisher." The film changed several elements of Castle from the comic books, including leaving out the vigilante's signature white skull on his shirt. In the movie, Castle had significantly weakened the mafia families in the city after waging war against them. However, this led to a Yakuza rise in power, which he had to try to put an end to.
"The Punisher" was rebooted in 2004 with Thomas Jane taking the role of Castle. Jane's version of Punisher was much more loyal to the original comics than the Lundgren movie. After a mob hit wiped out his entire family, Castle returned to get revenge on Howard Saint (John Travolta), who was the man that ordered the death of Castle's family. The Punisher returned the favor and swears he's not out for vengeance, but for punishment.
Following 2004's "The Punisher," there were plans in place for a sequel with both Jane and director Jonathan Hensleigh returning. However, after years of the project being delayed, Jane and Hensleigh left and the franchise was once again rebooted with 2008's "Punisher: War Zone." Ray Stevenson helmed the role of the Punisher and the film began with Castle already being established as the Punisher. Castle takes on a mob boss known as Billy "Jigsaw" Russotti (Dominic West) in the most recent film that's loaded with action.
The future of what's next for Punisher remains up in the air. In January, TVLine reported that Netflix could be developing a spinoff series on Punisher with Bernthal returning for the role. However, it's yet to be confirmed by Netflix or Marvel if this will really happen. Until then, fans will have to either turn to the movies or rewatch "Daredevil" Season 2.
Who do you think is the best on screen Punisher? Take the poll below!
© Copyright IBTimes 2023. All rights reserved.
FOLLOW MORE IBT NEWS ON THE BELOW CHANNELS